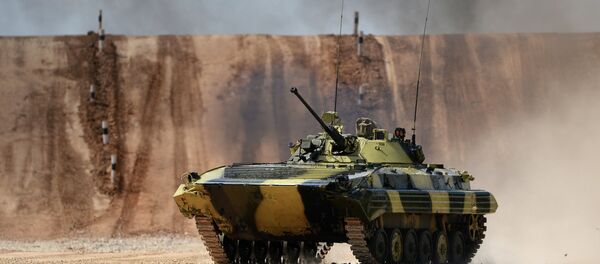 30 October 2015, 03:53 GMT
MOSCOW (Sputnik)
–
Earlier, India's Defense Minister Manohar Parrikar said his country could sign an agreement with Russia next month for the delivery of Russian S-400 Triumf air defense systems. The two sides are also discussing the purchase of two Russian Kilo-class diesel-powered submarines.
India will acquire 48 Mi-17V-5 military transport helicopters and, on Thursday, the Indian Defense Ministry cleared a proposal to upgrade the country's fleet of Russian-made Ilyushin Il-76 transport planes and Il-78 aerial tankers.
"The recent statements by the military leadership of India about large-scale purchases of Russian arms shows that India is still the most important partner of Russia in the sphere of military-technical cooperation. I believe that here we can talk about $1.5-2 billion-worth contracts, maybe even about $3 billion," a spokesman for the Moscow-based think tank said.
He added that the contracts could be executed in 3-5 years.
Since the Soviet era, Russia and India have enjoyed mutually beneficial strategic relations, especially in defense and military cooperation.
In 2014, the value of weapons and military hardware delivered by Russia to India reached some $4.7 billion, according to the Russian Federal Service for Military-Technical Cooperation.