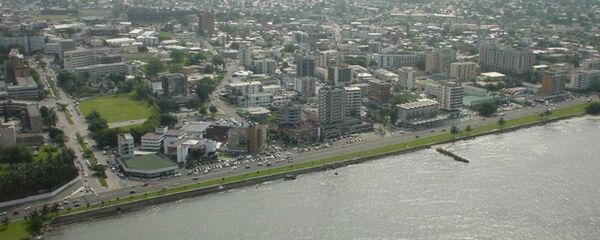 12 September 2015, 07:51 GMT
Former president of Georgia and governor of Ukraine's Odessa region is set to face tough questions from International Criminal Court [ICC] prosecutor Fatou Bensouda, if her request for authorization to initiate an investigation into the 2008 conflict in South Ossetia is granted by the court's judges, Georgian expert David Gamtsemlidze writes.
The investigation is related to the conflict between South Ossetiaand Georgia that broke out in August 2008. Saakashvili's Georgia launched an attack on South Ossetia, killing a number of peacekeepers in the process. Russia stepped in to defend the rights of the South Ossetian's, quickly defeating the Georgian invasion.
In a press release earlier this month, Bensouda announced her intention to open an investigation into alleged war crimes committed during the conflict in August 2008, due to the stalling of investigations in Georgia into the conflict.
The ICC is a court of last resort, which intervenes only when national authorities cannot or will not prosecute. It was established by the Rome Statute in 1998, which has been ratified by 123 countries, including Georgia. 
The republic of South Ossetia, which has been recognized by Russia and some other countries as an independent state, is not party to the ICC.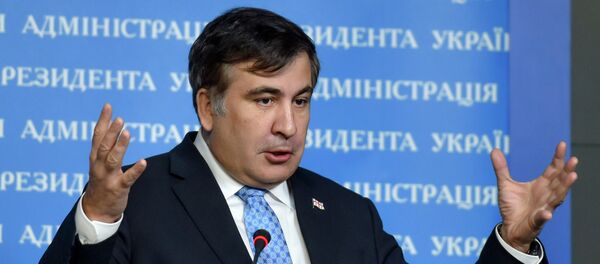 1 September 2015, 16:50 GMT
While authorities in Russia and Georgia have conducted investigations against individuals who appear to be most responsible for war crimes committed during the conflict, national proceedings in Georgia have stalled, making a potential court case admissible in the ICC, stated Bensouda. 
"Over the past seven years since the August war, the Georgian authorities (past and present) have not rushed to complete their own investigations into the 'five-day war' and pass the case to The Hague," notes Gamtsemlidze, a historian writing for the Carnegie Center. 
"Could the Hague demand the interrogation or extradition of ex-president Mikheil Saakashvili, charging him with the shooting of peacekeepers? Absolutely – at the end of the day, the former head of the State Chancellory Petre Mamradze maintains that it was Saakashvili who personally gave the order to bomb Tskhinvali [the capital of South Ossetia] and kill civilians, including peacekeepers."
"So the head of Odessa could perfectly well end up being invited to The Hague, but in any case, it's already a headache for Ukrainian authorities," writes Gamtsemlidze, noting that the Hague prosecutor has found a "reasonable basis" to believe that Georgian armed forces committed a war crime when they attacked a Russian peacekeeping base, killing ten peacekeepers and wounding 30.