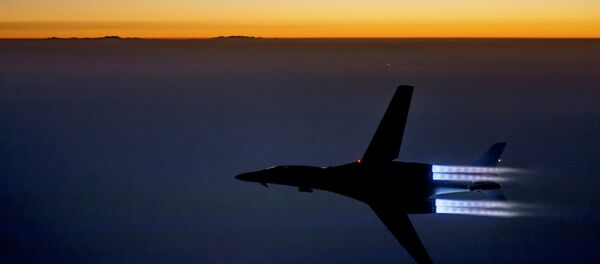 29 October 2015, 15:10 GMT
WASHINGTON (Sputnik) — The US-led coalition against the Islamic State (ISIL) conducted one airstrike in Syria and 11 airstrikes in Iraq resulting in the destruction of the terrorist group's infrastructure, the US Central Command said in a press release on Friday.
"In Syria, coalition military forces conducted one strike using fighter aircraft," the release said. "Separately in Iraq, coalition military forces conducted 11 strikes coordinated with and in support of the Government of Iraq using bomber, fighter, and attack aircraft against ISIL [Islamic State] targets."
The airstrikes were launched on Thursday near five Iraqi cities to the north and west of Baghdad, including Ramadi and Mosul. The strikes hit multiple IS assembly areas, tactical units and fighting positions, as well as other infrastructure targets.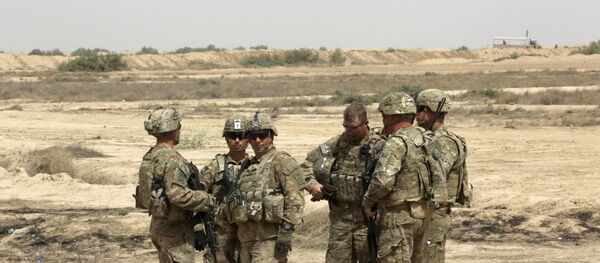 28 October 2015, 23:24 GMT
An airstrike near the Syrian city of Mara, carried out on Thursday, hit three ISIL tactical vehicles, the Central Command said.
Russia has also continued its airstrike campaign against the ISIL terrorists in Syria, launched at the request of Syrian President Bashar Assad.
Russia's Aerospace Forces have recently increased the number of sorties as they have received more quality intelligence data on the terrorist positions in Syria, according to the Russian Defense Ministry.