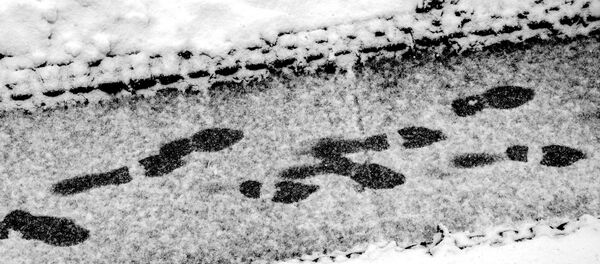 26 October 2015, 13:11 GMT
October has reached a record high with 218,394 refugees crossing into Europe, the same amount for the whole of 2014, according to the UN's Refugee Agency (UNHCR).
"It [218,394] shows the just astonishing amount of arrivals in just a few days during the course of the month. The month peaked at 10,006 (arrivals in Greece alone) on a single day on October 20," UNHCR spokesman Adrian Edwards said.
The majority of refugees and migrants are now traveling to Europe via Turkey to Greece, rather than setting sail from Libya to Italy. According to the Greek coastguard, another boat has sunk, with four refugees drowning, while another six are still missing off the Greek island of Farmakonisi.
These deaths come just a day after five adults and six children drowned when their boat capsized off the island of Samos.
But despite the drownings in Greece, the focus remains centered on northern Europe where thousands of refugees are crossing into Austria from Slovenia. Here, refugees are being treated like "sheep in pens".
A volunteer in Austria, while watching the police herd people onto a bus heading for Germany, told The Independent newspaper:
"It's horrible. I can't believe what I'm seeing here and no locals are helping them. To think that the Austrians have talked about building a fence? It's not human. We are treating them like sheep in pens." 
An anti-refugee protest was recently staged on the Austrian border of Spielfied. Thousands of demonstrators holding banners reading "No Way" or "You will not make Europe your home" marched towards a refugee camp on the country's border with Slovenia.
Austria had threatened to build a 'wall' along its border to keep people out. However, recent reports suggest that following a telephone conversation between European Union leader, Jean-Claude Juncker and Austrian Chancellor Werner Faymann, the country decided not to go ahead with building a fence.
Instead, the army has been drafted in to help process the increasing number of refugees. The Independent reports that more than 150 police officers and 400 soldiers are "shepherding" around 4,000 refugees a day onto buses.
The UN's refugee agency had predicted up to 700,000 people would arrive in Europe this year — but 744,000 have arrived already — with 3,440 dying in the process.  
While the bodies of refugees keep washing up on Greek shores, the countries Prime Minister Alexis Tsipras said:
"The waves of the Aegean do not just wash up dead children; they also wash up European culture on our shores."
Greece has agreed to house up to 50,000 refugees this year. A group of 30 asylum seekers will be resettled from Greece to Luxembourg on November 4.
But while Greece hopes the move will encourage more member states to do the same, tensions continue to rise in Europe's 'no man's land'. Anti-refugee sentiment spreads through Austria, Germany, and other EU states like the plague, as record numbers of refugees continue to arrive.