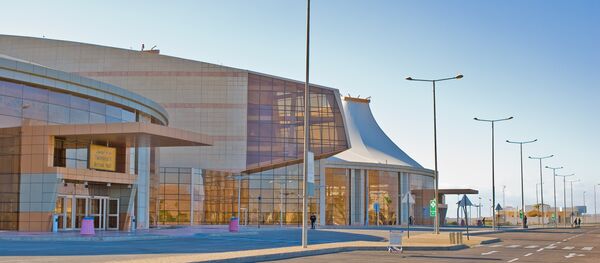 5 November 2015, 12:07 GMT
MOSCOW (Sputnik) — Earlier on Thursday, Russian Transport Minister Maksim Sokolov said that Russia had sent suggestions to Egypt for an additional audit of aviation security measures after the A321 crash.
"During a meeting at the Federal Agency for Tourism, the Egypt's ambassador to Russia said that security measures regarding tourists had been intensified not only in Sharm-el-Sheikh airport, but also in all the resorts in the country, including the Hurghada resort," Oleg Safonov told RIA Novosti.
"The ambassador's statement is very important for us due to the fact that Egypt is our strategically important partner. The majority of Russian tourists go there," Safonov added.
According to the official, over 2 million Russian tourists visited Egypt in the first nine months of 2015.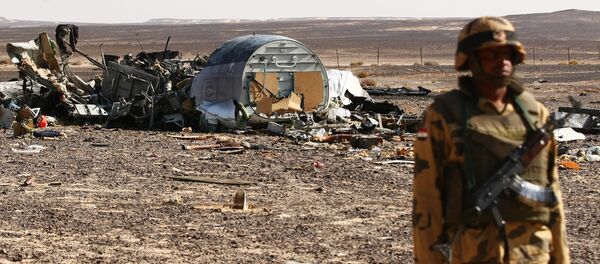 4 November 2015, 17:26 GMT
On Saturday, an Airbus A321, en route from Egypt's resort of Sharm el-Sheikh to St. Petersburg, crashed in Sinai Peninsula. All 224 people on board were killed in what has become the largest civil aviation disaster in Russian and Soviet history.
On Wednesday, the UK government concluded that the passenger plane might have crashed due to a bomb explosion, and suspended all flights to and from Sharm el-Sheikh.
Earlier on Thursday, Kremlin spokesman Dmitry Peskov said that no theory on the cause of the crash could be excluded yet.