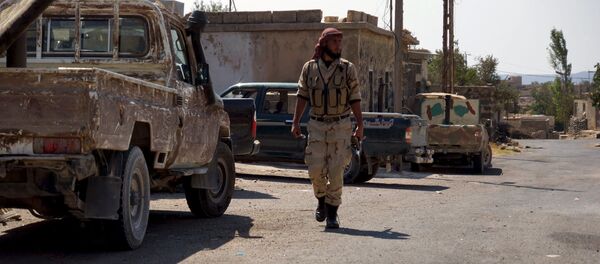 5 November 2015, 15:06 GMT
LATAKIA (Syria) (Sputnik) — According to Brigadier General Ali Mayhoub, the Syrian army has continued operations in the Harast suburb of Damascus and captured the al-Mashtal Heights, as well as a gas station and several buildings in the area.
"Many terrorists have been killed and their weaponry and fortifications destroyed," the general said.
Mayhoub added that a large number of foreign fighters have been killed in clashes with the government forces in Damascus southwestern suburb of Darayya.