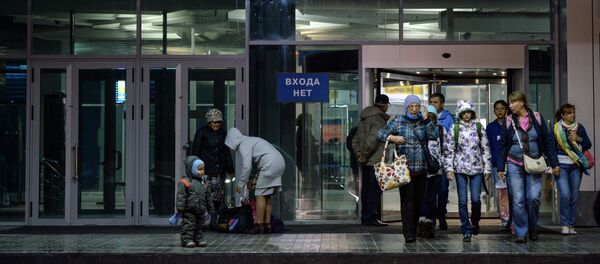 7 November 2015, 14:38 GMT
MOSCOW (Sputnik) — Russian clients of tour operator Tez Tour are fully informed about Moscow's suspension of flights to Egypt and no one will be forced to leave the country before the end of their tours, the head of the Egyptian office of Tez Tour told Sputnik on Saturday.
On Friday, Russia suspended its flights to and from Egypt until the inquiry into the Russian A321 crash in the Sinai Peninsula is over. Some 80,000 Russians are currently in Egypt and will be evacuated in the near future, according to Russian Deputy Prime Minister Arkady Dvorkovich.
"Controversial information about the evacuation of tourists has appeared since yesterday. First they said that it [the evacuation] will be compulsory, than that it will be conducted voluntarily. Today we know that no one will fly home before the end of their vacation," Ehab Wahdan said.
He added that there was no panic among the tourists and that they ae fully informed of the ongoing situation with flights from Egypt from company's representatives.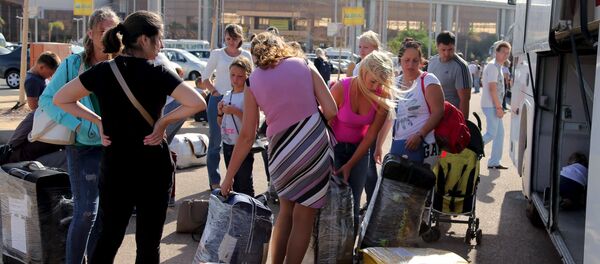 7 November 2015, 11:40 GMT
Also Ehab Wahdan stated that he hopes that the number of the Russian tourists to Egypt will reach previous levels by late December.
"We are sure that as soon as the results of the investigation are published and all the necessary measures to stabilize the situation are taken, the number of tourists will be regained, and the number of Russian tourists will only increase. We are looking forward to seeing the normalization of the situation prior to Christmas and New Year celebrations," Ehab Wahdan said.
Tez Tour is in constant contact with the Egyptian and Russian authorities, Wahdan said.
Tourism accounts for 11.3 percent of Egypt's GDP, according to data from the country's Tourism Ministry. The Russian tourists make up some 30 percent of the total inflow, according to Chairman of the Egyptian Federation of Tourism Chambers Elhamy Zayat.
On October 31, an Airbus A321 operated by the Russian airline Kogalymavia crashed in Egypt's Sinai Peninsula. All 224 people on board were killed. The crash has become the largest civil aviation disaster in Russian and Soviet history.