MOSCOW (Sputnik) — While covering the developments related to the Russian A321 plane crash in Egypt, media should rely exclusively on official statements, while any "uncertain" sources should be avoided, the head of the Egypt-led investigation committee said on Sunday.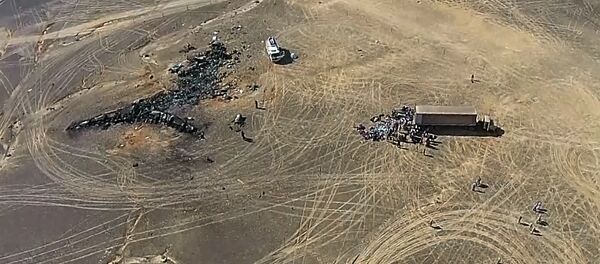 8 November 2015, 11:22 GMT
On Saturday, the Egypt-led investigation committee issued a statement, according to which the reason for the Russian Kogalymavia plane crash in Sinai is yet to be determined. The following day, Reuters reported, citing a unidentified member of the inquiry, that investigators into the plane crash in Egypt were "90 percent sure" the noise heard on the final seconds of a cockpit recording was an explosion caused by a bomb.
"News and media claims, quoting an anonymous source, allegedly one of the members of the Commission, are incorrect, and should not prevail," Ayman Muqaddam was quoted in the statement published by the Egyptian Ministry of Civil aviation.
The head of the commission has also called for accurate media coverage of the A321 crash investigation.
On October 31, the Russian Kogalymavia airliner, carrying 224 people, crashed in the Sinai Peninsula en route from Sharm El-Sheikh to St. Petersburg. All people on board died in what has become the biggest tragedy in Russian and Soviet civil aviation history.