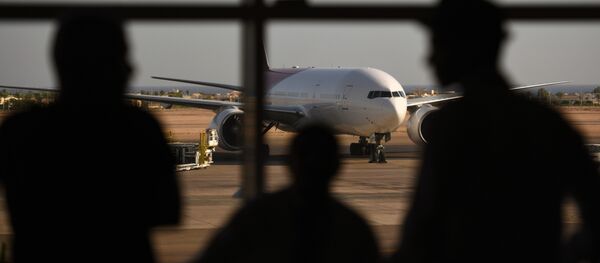 7 November 2015, 21:48 GMT
The past few years have seen a wide array of security gaps at the  Sharm el-Sheikh airport, such as the malfunctioning of a key baggage scanning device, airport security officials were quoted by Associated Press as saying. 
Their remarks came a week after a Russian jet airliner crashed twenty-three minutes after it left Sharm el-Sheikh, killing all 224 people on board. The October 31 tragedy prompted Moscow to suspend all Russian passenger flights to and from Egypt amid safety concerns.
Speaking on condition of anonymity, the seven Sharm el-Sheikh airport security officials said that the malfunctioning scanner was never replaced despite the fact that the machine had repeatedly been noted in security reports to their superiors.
One of the security officials also mentioned that the poorly paid policemen who monitored the airport's X-ray machines commonly took bribes.
"I can't tell you how many times I have caught a bag full of drugs or weapons that they have let through for 10 euros or whatever," he said.
Additionally, all the airport security officials pointed to the malfunctioning 10-year-old CTX scanner in the sorting area for checked-in bags. One of them attributed the breakdowns to "human stupidity," rather than technical faults.
"I have seen people unplug it to save power," the official was quoted by the Associated Press as saying.
According to another official, the scanner operated well enough during visits by international security experts to the airport.
"We only care about appearances. Once they hear something is coming, suddenly everything gets fixed…. We wish we had visits every day," he said.
Other officials insisted that it was "not that important" that the scanner broke down, given that even when it was run, it was only used to scan a sample of the bags, not all of them.
The officials also referred to lax security checks at a gate into the facility which was used to bring in food and fuel. They explained that local hotels provide food to some flights, delivering it directly to the planes. According to them, airport guards often let such deliveries go in without full searches because they know the delivery men. Guards are also often bribed to pass the trucks unsearched to save time, the officials said.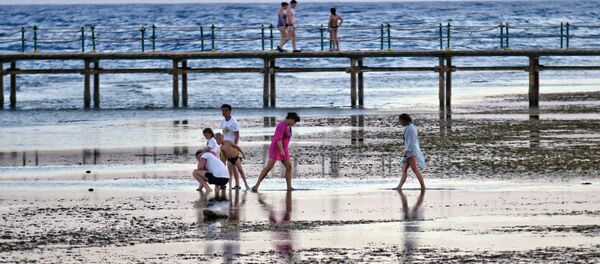 7 November 2015, 21:07 GMT
Magdy Salim, a retired senior official from Egypt's Tourism Ministry, said in turn that airport guards have more than once skipped security checks for friends and co-workers. He added that the guards often refrain from searching people "out of respect, to save their time if they look chic or if they come out of a fancy car."
Meanwhile, the Egyptian authorities have reportedly started questioning the Sharm el-Sheikh airport staff and ground crew who worked on the Russian flight on October 31. Several airport employees have already been placed under surveillance.