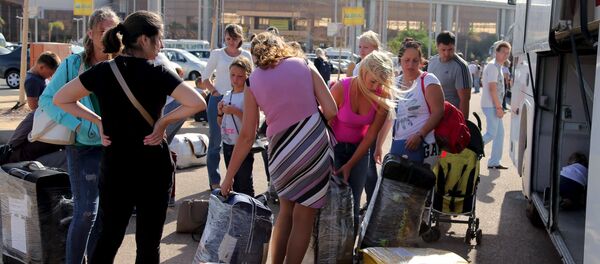 8 November 2015, 07:49 GMT
VNUKOVO (Sputnik)
–
The first group of experts to evaluate safety levels in the Egyptian airports has departed, the second group will fly to Egypt later in the day, Russian Deputy Prime Minister Arkady Dvorkovich said Sunday.
"I can say that the first group to carry out a safety audit in the Egyptian airports has departed and will carry out the audit together with the Egyptian counterparts in the near future. The second group will fly today," Dvorkovich said.
Dvorkovich added also that the examination of safety levels will be carried in all major Egyptian airports.
On November 6, Russian President Vladimir Putin has agreed with Federal Security Service (FSB) head Alexander Bortnikov's recommendation to suspend passenger flights to Egypt while the inquiry into the A321 crash in Sinai is ongoing.