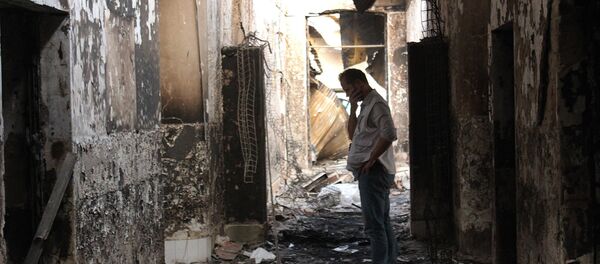 26 October 2015, 21:39 GMT
The Taliban movement has fragmented to a great extent throughout the year as some commanders turned to the self-proclaimed Islamic State terror group, and others separated from the group's core leadership based in the Pakistani city of Quetta and launched operations and fundraising efforts on their own, according to the Washington Post.
The chaos was in part triggered by the news of the death of the Taliban's supreme leader Mohammad Omar, and the prompt ascension of Akhtar Mohammad Mansour, who allegedly suppressed information about Omar's death for his personal advantage.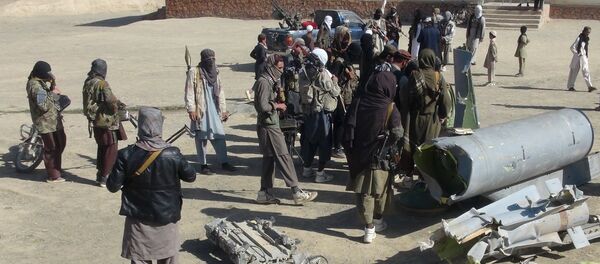 26 October 2015, 18:30 GMT
The new cast-off faction, rallying behind former Taliban governor Mohammad Rasool, reportedly once close to Omar, is thought to be the first official split inside the movement since it appeared in the mid-90s and took over power in Afghanistan in 1996. It poses a direct challenge to Mansoor, whose military victories, like the 15-day seizure of Kunduz, the first major urban area to fall to the insurgents since 2001, have strengthened his hold on the movement.
Rasool's breakaway group on Sunday presented itself as more open-minded and caring about human rights.
"We have realized this now, that under an Islamic system all rights of human beings — both men and women — need to be implemented 100 percent," the group's deputy head Abdul Manan Niazi told the BBC's Dari service.
Niazi said that the new group did not approve of suicide bombings and called for an end to infighting among all Afghans.
"We announce to all Afghans that it is enough and to put aside Afghan fratricide," he said. "Let us find out who the source of the war in Afghanistan is, and where it comes from and how to prevent it."
Still, just like the Taliban's core leadership, Niazi said that peace talks won't happen unless US and foreign troops leave the country.
It is unclear how much support within the insurgency the new faction currently has.