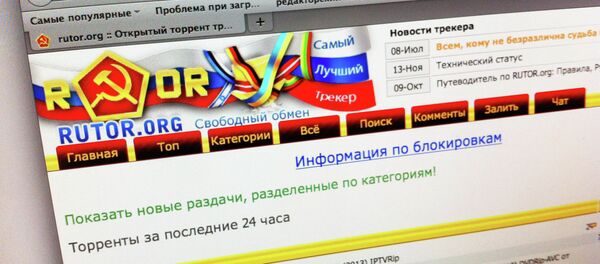 14 October 2015, 14:03 GMT
MOSCOW (Sputnik) — Russian Internet authorities have blocked over 800 websites oriented toward terrorist activity and removed 4,500 pages of illegal information, Prosecutor General Yuri Chaika said Tuesday.
"Since the Russian Prosecutor General's Office was granted the relevant powers, access to over 800 online resources was terminated, with illegal information removed from 4,500 websites at our request," Chaika said at the opening of a conference of the International Association of Prosecutors in the southwestern Russian city of Sochi.
According to Chaika, almost 650 cases regarding Russians reportedly joining terrorist groups abroad are currently under investigation in the country.
Russia has been conducting an aerial campaign on terrorist targets in Syria, large parts of which are occupied by Islamic State and Nusra Front militants, since late September.