The increasing influx of refugees to Germany requires an increase in the armed forces. The German SPD party therefore suggested that military personnel and civil servants in early retirement go back to work to deal with the newcomers, Focus Online wrote.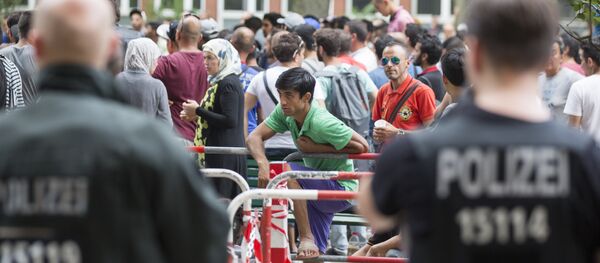 12 November 2015, 15:13 GMT
From the legal point of view, it is possible, but there are currently debates whether the "mobilization" would take place on a voluntary or mandatory basis, the article said.
The SPD prefers the second option, assuming that it could be attractive for those interested in additional earnings. Moreover, the party also proposed to involve "the translators who were active during the operations in Afghanistan" to work in refugee reception areas.  
The SPD has requested the German Defense Ministry to check, "how many civilian and military employees in early retirement are qualified to perform the duties and assist in the processing of asylum requests."
About 6,000 Bundeswehr soldiers and civil servants are currently providing assistance for refugees in Germany. The Bundeswehr, however, fears that the migration crisis may negatively affect soldiers' performance in their basic duties and therefore also requested an increase in military staff.