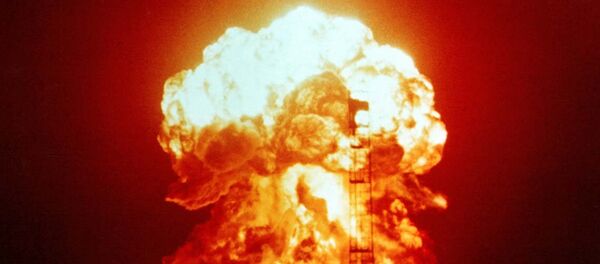 27 October 2015, 18:59 GMT
WASHINGTON (Sputnik), Leandra Bernstein — Asked whether the US government is considering new sanctions against Moscow related to the INF Treaty, Rose said, "Yes, economic and military measures."
In a Thursday speech to the World Affairs Councils of America conference, Rose said Washington "will take whatever steps are needed" to ensure US and allies' security in light of alleged Russian INF violations.
The United States has repeatedly accused Russia of testing an intermediate-range ground-launched cruise missile in violation of the 1987 bilateral arms control treaty. Top Pentagon officials have already threatened the use of "counterforce" measures in Europe.
Russia has denied the allegations and accused Washington of violating the treaty with its deployment of missile defense systems in Poland and Romania.