WASHINGTON (Sputnik) — The US state of West Virginia has not gotten any inquiries from the US federal government about resettling Syrian refugees, Governor Earl Ray Tomblin's Press Secretary Shayna Varner told Sputnik.
"The Governor's Office has not been contacted by the federal Department of Health and Human Services' Office of Refugee Resettlement regarding large-scale placements of Syrian refugees," Varner said on Tuesday. "We do not anticipate a federal request for placement of refugees in West Virginia."
US President Obama proposed in September to accept 10,000 Syrian refugees over the next year.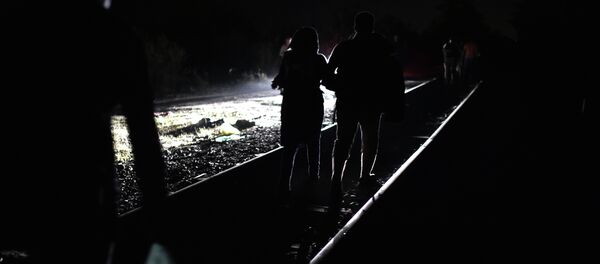 17 November 2015, 21:05 GMT
Governors of at least 26 US states have announced their intention not to allow Syrian refugees on their territory following Friday's terrorist attacks in Paris, despite the US federal government creating a refugee resettlement program.
Varner explained that any likely smaller placements of refugees would take more than a year to occur.
"In any case, the state would ensure that proper security screening was conducted by federal and state officials," she added.
On Tuesday, US advocacy group The Minutemen Project Founder Jim Gilchrist told Sputnik that the US government should wait at least two years before allowing more migrants into the United States until the Islamic State terrorist group, which may infiltrate the refugee population, is defeated.