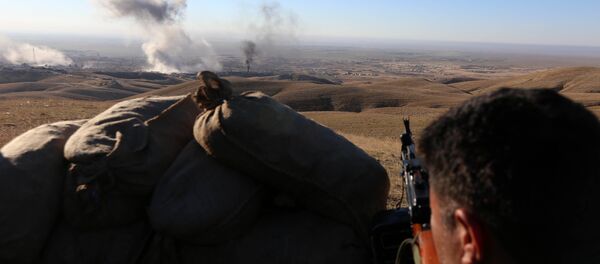 17 November 2015, 16:03 GMT
WASHINGTON (Sputnik) — Fifty-three percent of Americans state that creating a US-Russia coalition to fight terrorism is a "good idea," while 35 percent oppose the idea, according to the poll released on Wednesday.
The Pentagon has stated that the United States has no plans to coordinate with Russia its military operations against the Islamic State.
However, following Friday's terrorist attacks in Paris, French President Francois Hollande called on the United States and Russia to join efforts against ISIL in Syria.
On Wednesday, Russian Foreign Minister Sergei Lavrov said Moscow expects other Western countries to follow France's change in stance on cooperating with Russia in the fight against terrorism.