The terrorists have abandoned their positions and are fleeing toward the Turkish border, while some of them are hiding in civilian buildings, RIA Novosti news agency wrote, citing local eyewitness reports on Wednesday.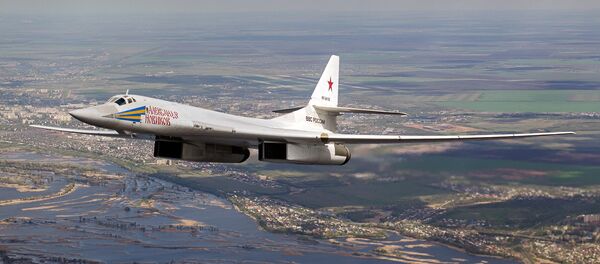 17 November 2015, 14:15 GMT
In Tel-Abyad, a town 100 kilometers north of Raqqa, ISIL fighters abandoned their strongholds under pressure from Kurdish self-defense forces.
The Islamic State group is coming under increased military pressure after claiming responsibility for last month's bombing of a Russian passenger jet in Egypt and Friday's attacks in Paris, which killed more than 120 people.
Russia said on Tuesday that it had doubled the scale of its attacks on Syria.
The latest airstrikes are "the most intense" since world powers led by the US started targeting the group.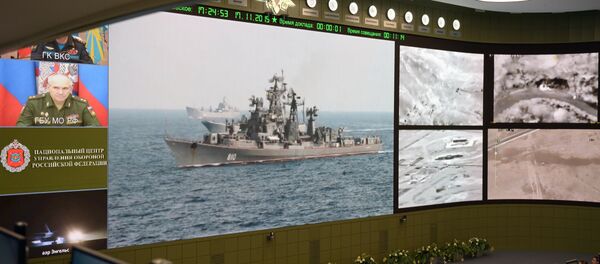 17 November 2015, 14:33 GMT
Russia deployed 37 new aircraft to carry out airstrikes after security officials said the passenger plane that crashed over Egypt's Sinai on October 31 was caused by a bomb. ISIL Egyptian affiliate had claimed responsibility for the attack, which killed 224 people.
Russia conducted 34 cruise missile strikes and deployed long-range Tu-160, Tu-95 and Tu-22 bombers from its bases to hit ISIL's de-facto capital of Raqqa as well as other targets.
Russia planned 127 sorties on 206 targets in the first 24 hours of the new campaign, Defense Minister Sergei Shoigu said.
France bombed Raqqa on Sunday night in its most aggressive strike against ISIL to date destroying a command center and a training facility used by the terrorists.