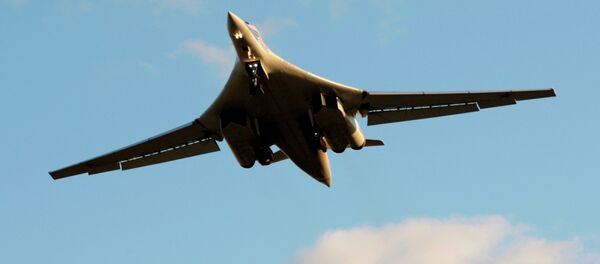 18 November 2015, 15:11 GMT
DAMASCUS (Sputnik) — On Tuesday, Russia doubled the number of sorties against terrorist targets in Syria. France also intensified attacks against ISIL —controlled positions in Syria, including Raqqa, after the jihadist organization took responsibility for the deadly terror attacks in Paris on November 13.
"After yesterday airstrikes, the militants started shooting at each other right on the streets — one group that wanted to flee [the city] at those who tried to prevent it from doing it… A part of the militants of foreign origin headed for Turkey on jeeps," a witness from the city of Raqqa told RIA Novosti on Wednesday.
Witnesses reported that the similar situation took place in the town of Tell Abyad located in the same province on the Turkish-Syrian border.
According to eyewitnesses, terrorists tried to leave Raqqa province from the very beginning of Russian aerial campaign in Syria.
Since September 30, Moscow has been conducting airstrikes on ISIL terrorist positions at request of Syrian President Bashar Assad.
France conducted its first airstrikes in Syria in late September, as part of a US-led international coalition that has been targeting ISIL positions in Syria and Iraq.