TEL AVIV (Sputnik) — In September, during Netanyahu's visit to Moscow, Israel and Russia agreed to set up a mechanism to coordinate military actions in Syria. In October, representatives of Russian and Israeli general staffs held a number of meetings on the matter.
"We needed to ensure that our pilots would not shoot at each other, therefore, a deconfliction mechanism was established," Netanyahu said answering questions at a conference in Jerusalem.
Last month, Russian Defense Ministry spokesman Maj. Gen. Igor Konashenkov said Russian and Israeli aircraft had begun training for safe flights within Syrian airspace. A communication mechanism for flights over Syria has been organized between the Russian control center at Syria's Hmaimim airbase and the Israeli Air Force command post, according to the spokesman.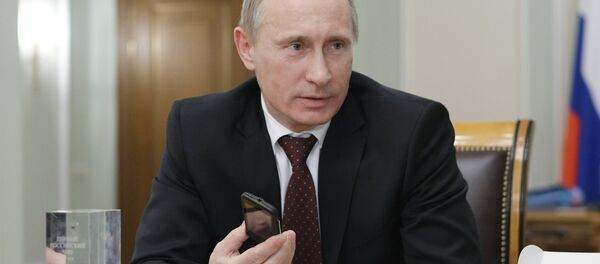 18 November 2015, 11:09 GMT
Israel has launched several airstrikes in Syria over the past few months, explained as retaliation for militant rocket fire and targeted against alleged Lebanese Hezbollah group weapon convoys.
Russia launched airstrikes against Islamic State jihadist group positions in Syria on September 30, following a request from Syrian President Bashar Assad.