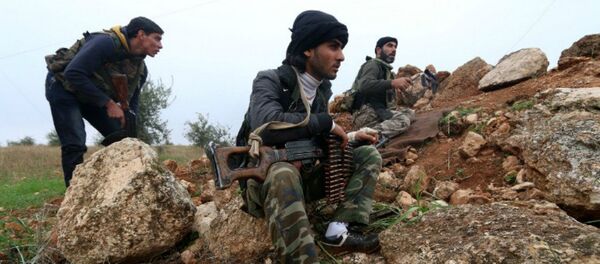 19 November 2015, 08:56 GMT
A special branch has been set up by Islamic State to develop chemical weapons using scientists from Iraq and Syria as well as other countries in the region, AP reported, citing the official, who was speaking on condition of anonymity.
The militants have managed to involve some western experts as well as members of Saddam Hussein's now-dissolved Military Industrialization Authority.
Earlier, French Prime Minister Manuel Valls also warned that Islamic State could potentially use chemical or biological weapons in its attacks.
Although Islamic State has already used mustard gas on the battlefield, US intelligence agencies are skeptical about the terrorists' capabilities to produce sophisticated chemical weapons suited for a potential terrorist attack.
At the same time, Iraqi officials warned that control over vast territories in Iraq and Syria gives the militants many opportunities for experiments, leaving Iraq's forces largely unaware of the Islamic State actions.
Fearing that Islamic State could use chemical weapons, Iraqi forces have started distributing gas masks and protection suits to troops stationed west and north of Baghdad.
Twenty-five percent of troops have been provided with masks so far, AP reports, citing a senior officer in Salahuddin province, north of Baghdad.
Additionally, Russia has supplied Iraqi forces with 1,000 protective suits against chemical attacks, Hakim al-Zamili, the head of the Iraqi parliament's security and defense committee, told AP.