Six members of the group were arrested but four others are still at large, AP reported, citing Interior Ministry officials in Kuwait City.
The leader of the group, 45-year-old Lebanese national Osama Khayat, was detained first and disclosed information about the rest of the members during interrogation, the ministry said in a statement.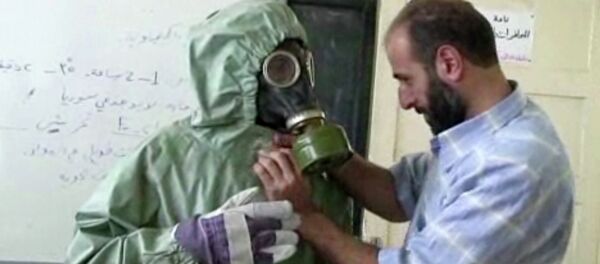 20 November 2015, 07:55 GMT
According to the information provided by Khayat, the cell was involved in making arms deals on behalf of the Islamic State leaders in Syria, including buying FN-6 portable air defense systems and other weaponry, which were shipped to ISIL in Syria through Turkey.
During questioning, Khayat also admitted to transferring money to Turkish bank accounts as well as spreading ISIL propaganda online to get new recruits.
Besides the Lebanese mastermind, Kuwaiti authorities arrested three Syrians, an Egyptian and a Kuwaiti and said four others — two Syrians and two Australians of Lebanese origin — were outside the country.
Meanwhile, the Ukrainian Defense Ministry denied that it had sold Chinese-made FN6 portable air defense systems to the Islamic State.
"We cannot sell or resell or make any deals concerning weapons. We are not a business entity and we do not have such weapons," spokeswoman Viktoria Kushnir told RIA Novosti.