TEHRAN (Sputnik) — Iranian President Hassan Rouhani said Monday that his country was ready to increase the production and export of energy resources, inviting participants of the Gas Exporting Countries Forum to take part in joint projects.
"I invite GECF countries present here to partner with Iran on developing my country's rich resources," Rouhani said.
Speaking at the third summit in the Iranian capital of Tehran, Rouhani underscored the role of natural gas and other renewable sources of energy.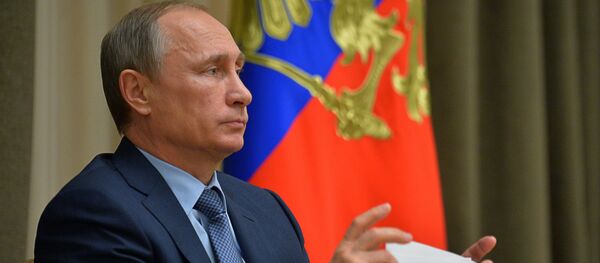 23 November 2015, 02:15 GMT
The 12 member countries of the GECF, which include Russia, the United Arab Emirates, Venezuela, and Nigeria among others, account for a combined two-thirds of the world's proven natural gas reserves.
Iran reached a landmark deal with the six world powers in July 2015, easing anti-Iran sanctions in exchange for Tehran's agreement to reduce its uranium stockpiles and significantly cut centrifuges over the next decade and a half.
Ali Kardor, the head of the National Iranian Oil Company, said in September he expected Iran's oil exports to increase by 500,000 barrels a day by late November or December. Western sanctions were estimated to cut Iran's crude oil export revenue by almost half since 2011.