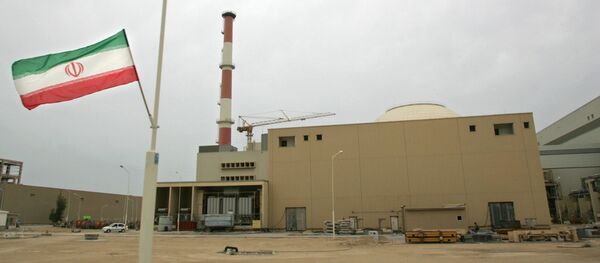 18 October 2015, 11:28 GMT
VIENNA (Sputnik)
–
The Austrian capital Vienna will hold a last meeting on Tuesday between representatives of Iran and the International Atomic Energy Agency (IAEA) prior to the release of a final report from IAEA Director General Yukiya Amano on the possible military dimension (PMD) of Iran's nuclear program.
The PMD refers to activities that could have been, or are now, components of a program by Tehran to allegedly develop nuclear weapons. In October, the agency said that Amano would issue a final assessment on the PMD by December 15.
Earlier, the Iranian Tasnim news agency reported that a meeting with the IAEA chief would be attended by Iran's Deputy Foreign Minister Abbas Araghchi.
On July 14, Iran and the P5+1 group consisting of Russia, the United States, China, the United Kingdom, France and Germany signed an historic deal to guarantee the peaceful nature of Tehran's nuclear activities in exchange for sanctions relief.
The same day, Iran's Atomic Energy Organization (AEOI) and the IAEA signed a roadmap agreement for PMD clarification of Iran's past and present nuclear activities.