CANNES (Sputnik) — In 2012, the European Space Agency and Roscosmos agreed on developing the ExoMars program with an objective to find out whether life ever existed on the planet.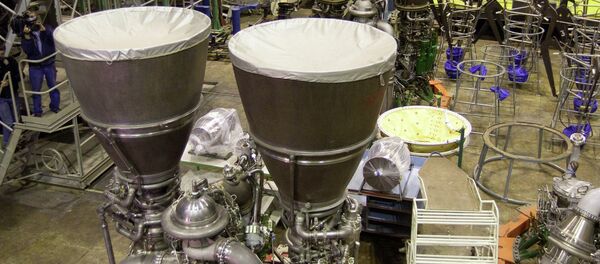 21 November 2015, 06:45 GMT
"In 2011, NASA drastically reduced its participation in ExoMars, and then exited the project due to a number of objective reasons. Roscosmos then accepted the offer of the European Space Agency to support the project. The idea was to actually save the ExoMars mission," Savelev said, speaking at the presentation of a space station and a lander.
Savelev explained that Russia had agreed to join the program on several conditions, including the necessary participation of Russian scientists in the creation of equipment and experiments, as well as an equal access to research results.
Under the ExoMars project, two missions will be carried out. In 2016, an orbital probe will be launched to Mars, followed by the arrival to Mars of a lander. In 2018, a Martian rover probe will be launched to explore the surface of the planet.