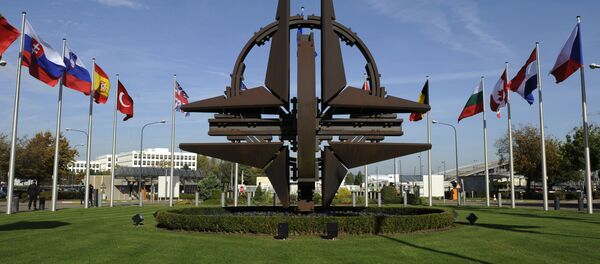 25 November 2015, 17:14 GMT
MOSCOW (Sputnik) –  According to Grushko, NATO Secretary General Jens Stoltenberg, commenting Tuesday on the situation, clearly stated that the issue should be resolved bilaterally between Turkey and Russia, urging to keep calm and strive for de-escalation.
"These are smooth diplomatic expressions, but knowing how NATO works, the words there do not appear without a reason, it reflects a common denominator of stances. It is a sufficiently clear signal that NATO is not interested in escalation. I think NATO is simply afraid of the consequences for itself if the incident is not resolved since Turkey is a NATO member and NATO is bound with a number of commitments," Grushko told Rossiya-1 television.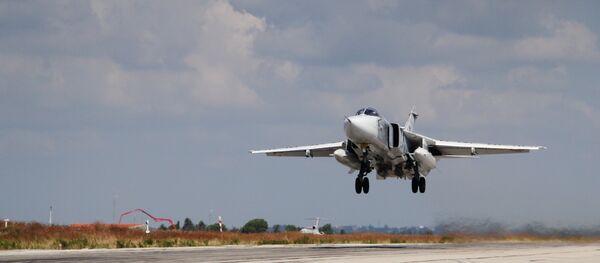 24 November 2015, 20:42 GMT
NATO's statement following a Tuesday downing of a Russian Su-24 bomber by Turkey failed to be unbiased, Russian Envoy to NATO Alexander Grushko said Wednesday.
Russian President Vladimir Putin said the Russian jet was hit by a short-range air-to-air missile, launched by a Turkish F-16 jet, while it was carrying out precision strikes against terrorists in northern Syria. The Russian leader described the Turkish attack as a "stab in the back" carried out by "accomplices of terrorists."
"NATO did not pass yet another test for objectivity and we have seen what we saw very often in recent years: everything NATO member states are doing is right, it can somehow be understood, justified. NATO believes that this organization is the supreme judge in all security matters," Grushko told the Rossiya-1 television channel.
Following the incident, Russian President Vladimir Putin said that the plane was downed by an air-to-air missile launched by a Turkish F-16 jet over Syrian territory, and fell 4 kilometers (2.5 miles) from the Turkish border.
Ankara claimed it downed the Russian airplane because it violated Turkish airspace. Both the Russian General Staff and the Syrian Air Defense Command confirmed that the Su-24 never crossed into Turkish airspace, in accordance with precise objective control data.