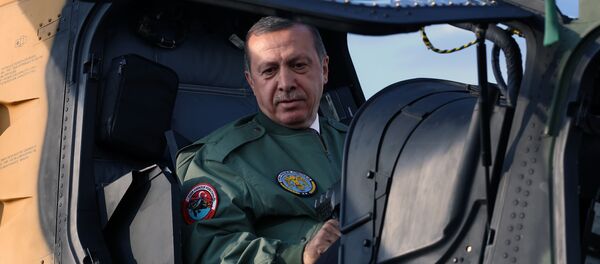 25 November 2015, 13:24 GMT
While Ankara insists that the Sukhoi Su-24 bomber violated its airspace, Moscow has provided objective monitoring data showing that there had not been any violation of Turkish airspace and the Russian jet was shot down on the Syrian side of the border.
In the wake of the incident Turkey has requested an emergency meeting with other NATO members, Dave Majumdar, the defense editor for The National Interest, narrates in one of his recent articles.
Citing US Central Command spokesman Col Steve Warren, the expert notes that US officials have denied "any involvement with the incident" and that they are now "working to establish exactly where the plane was when it was shot down."
The expert calls attention to the fact that as the Russian pilots immediately came under fire from militants on the ground as they parachuted down from the damaged plane. He classifies the actions of the insurgents as a war crime and a violation of the Geneva Convention.
But what are the possible consequences of the incident?
"If a conflict comes to a head, then there is plenty of room for serious military action," Majumdar suggests.
"The Turkish air force has more than 650 modern combat aircraft including F-16C/Ds, upgraded F-4 Phantoms and 737-based AWACS platforms," he notes, adding that Ankara could potentially expel Russia's expeditionary force deployed in Syria in the event of a direct conflict.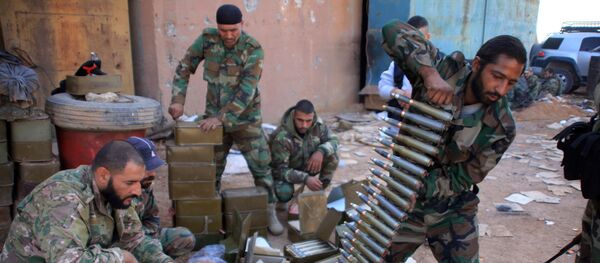 24 November 2015, 18:38 GMT
The American expert speculates that Turkey's Navy Force (sixteen frigates, eight corvettes and dozen diesel-electric submarines) could make an attempt to cut off the Russian Black Sea Fleet from the Mediterranean.
"It could also try to invoke NATO's Article 5 clause — but that might not apply in this situation," Majumdar notes.
Interestingly enough, the picture of a potential conflict depicted by the US expert looks as if it was Russia that struck first, not Turkey.
Much in the same vein writes Andrew Bowen, Ph.D. is a Senior Fellow and the Director of Middle East Studies at the Center for the National Interest.
​"The Turkish President's request for an extraordinary meeting of NATO ambassadors today in Brussels will likely serve as an opportunity for Ankara to request additional support both militarily and politically to ensure Turkey's border security, but also, as a way to deter any substantial Russian response to this incident. Erdogan will also likely use this as an opportunity to push the US to extend its deployment of Patriot Missiles along Turkey's border," Bowen elaborates.
If the conflict escalates, Russian-Western relations would likely deteriorate, experts note.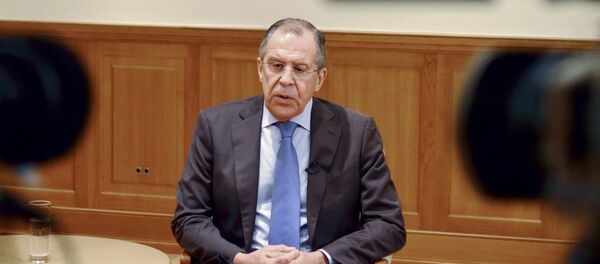 25 November 2015, 11:17 GMT
Apparently, both Turkish and NATO war planners are now wary of Russia's potential response to Ankara's treacherous and irresponsible gesture. It is also possible that some Turkish officials could have an interest in a hasty and emotional move from Russia in the wake of the attack.
However, the Kremlin has stated clearly that Russia is not going to wage a war against Turkey.
"We're not going to wage a war against Turkey," Russian Minister of Foreign Affairs Sergei Lavrov told journalists on Wednesday, adding that Russia's attitude toward the Turkish people has not changed.
However, the Kremlin has a number of questions to Ankara.
Sergei Lavrov remarked that the incident looked like a preplanned provocation.
"We have serious doubts it was an accident and prepared footage of the jet downing suggests it wasn't. It all looks like a planned provocation," the Russian official stressed.
There is something really sinister about the incident. The question arises why Turkey chose not to use the emergency communication line with Russia before or after downing the Su-24 jet? The other question is: why did Turkey rush to request an emergency meeting with NATO immediately after it shot down the Russian bomber jet? 
Meanwhile, experts try to guess what Russia's response to the Turkish strike would be like.
​According to Dave Majumdar, Russia could suspend its energy supplies to Turkey in response to the Turkish attack. He believes that it would be the most effective move.
"A more effective Russian response might simply be to cut off Turkey's energy supplies. Russia supplies some sixty percent of Turkey's natural gas supplies," he reminds.
Anyway, the stakes in the Syrian conflict are becoming higher for all parties involved, Majumdar underscores.