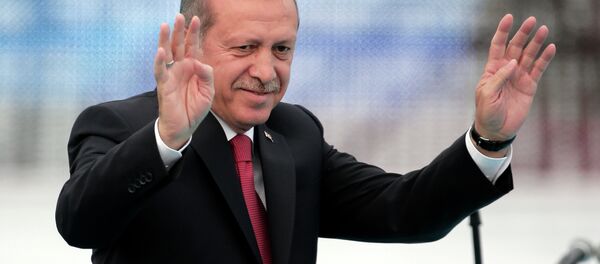 25 November 2015, 12:16 GMT
In an interview with Sputnik, US political analyst and CPR News radio host Don DeBar pointed the finger at Turkey, which he accused of unleashing hostilities against Moscow and Damascus when he had a Russian Su-24 bomber shot down over Syria.
"This move on the part of Turkey looks like and is an insane step, as such," DeBar said.
He added that " diplomatic norms and Erdogan are not quite compatible things," and that the Turkish President acts as a "bad crazy cop," irrespective of whether the downing of the Russian warplane was a premediated or unintentional move.
DeBar also drew attention to the fact that Turkey had unleashed hostilities against Russia, a nuclear superpower which is linked to Syria via a Treaty on Mutual Assistance.
"Of course, Russia's possible response will be much more reasonable, but in fact — it is nothing but the scenario of the Third World War implemented by Erdogan," he said.
Additionally, DeBar pointed to the fact that the Su-24 warplane was downed after Russia had cut off the Islamic State's supply routes for smuggling oil to Turkey, which he said cannot be a coincidence.
"The Russian attack on ISIL's 'oil pipeline' – an endless convoy of oil tanker trucks – understandably prompted escalation on the part of Turkey. I do not think that it is a coincidence," he pointed out.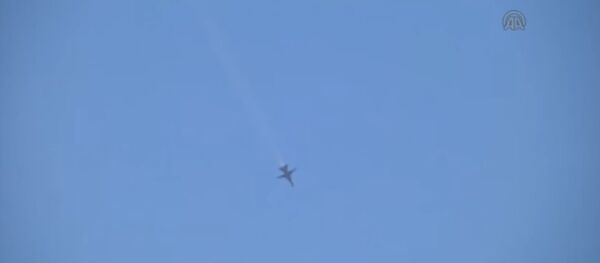 25 November 2015, 13:44 GMT
On November 24, the Russian Su-24 attack aircraft was fired upon in Syria, 2.5 miles away from the Turkish border, after it was hit with an air-to-air missile launched from a Turkish F-16 jet.
Russian President Vladimir Putin reacted to the Turkish downing of the Russian warplane by describing it as a "stab in the back by accomplices of terrorists." He stressed that Russian pilots were in no way a threat to Turkey, underscoring that this was "an obvious fact."
He added that the Su-24 incident in Syria had crossed the line in the conventional war against terrorism.