Turkey's move to shoot down the Russian Su-24 bomber had to have been pre-planned by Turkey's President Recep Tayyip Erdogan to drive a wedge between Russia and NATO, former Assistant Vice Chief of Staff of the US Air Force, Lt. Gen. Thomas McInerney told Fox News.
According to McInerney, the attack was pre-planned by Turkey's president to drive a wedge between Russia and NATO and foil their potential cooperation in Syria, where Turkey is opposed to the Kurdish factions supported by the US.
"I think the intentional provocation may have been by Turkey's President Erdogan. Turkey has been a very secular nation, but he has driven it towards an Islamic society with Sharia law, et cetera. And so I think he may have a hidden agenda. He probably would not mind seeing Russia and NATO get into another conflict like we had in the Ukraine, which we do not need," the retired US Air Force general said.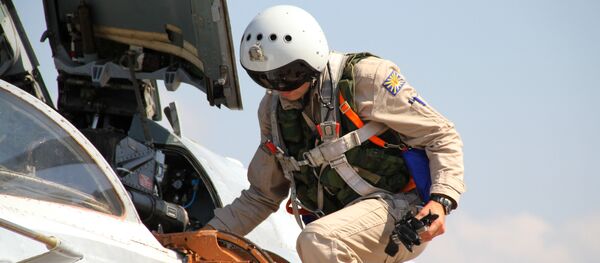 25 November 2015, 07:56 GMT
According to McInerney, who took Turkish claims that the Russian plane entered Turkish territory at face value, the plane would not have been over Turkish territory long enough for its maneuvers to be seen as offensive.
"This airplane was not making any maneuvers to attack the territory. It was probably pressing the limits, that's fair. But you don't shoot 'em down just because of that," McInerney said.
McInerney is a former commander of NORAD's Alaskan Air Command, and cited situations in which Russian strategic bombers occasionally strayed into US air space, but were not shot down.