UNITED NATIONS (Sputnik) — Syria has been in a state of civil war since 2011. The country's government is fighting a number of opposition forces, as well as radical Islamist militant organizations, including the al-Nusra Front and Islamic State.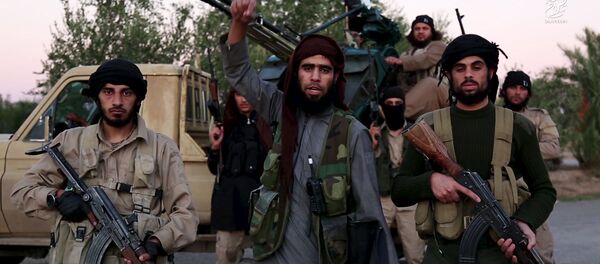 27 November 2015, 20:55 GMT
"The Secretary-General and the Prime Minister also discussed the current diplomatic efforts, through the Vienna talks, for a political solution to the conflict in Syria, and stressed the importance of the upcoming fourth pledging Conference for Syria scheduled in London in early February," the statement read.
The last round of Syria talks in the Austrian capital of Vienna took place on November 14, and involved regional and world powers, including Russia, Saudi Arabia, Iran and Turkey. The participating states set a six-month timeframe for Syria to form an interim unity government, whereas elections in Syria should be held within 18 months.