BELGRADE (Sputnik) – The next European General Affairs Council and Foreign Affairs Council, where Miscevic said EU enlargement appears on the agenda at intergovernmental conferences, are scheduled on December 14-15.
"The first chapters of Serbia's negotiating platform with the European Union may open in two or three weeks," Tanja Miscevic told RIA Novosti.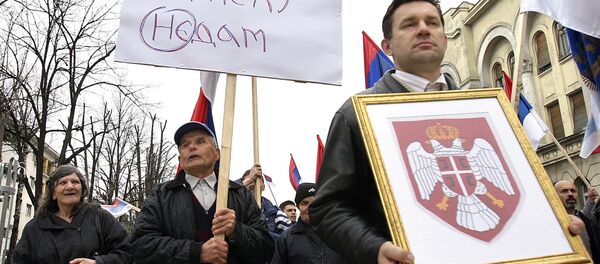 25 November 2015, 15:43 GMT
Miscevic said she expected the sides to open talks with Chapter 32 on financial control and the contentious Chapter 35 on normalizing relations with Kosovo. Chapters on consumers and health protection, as well as those on cooperation in the field of justice and home affairs, are expected to follow.
The chapters appear in the 28-member bloc's accumulated legal acts and court decisions encompassing the body of EU law, known to as the "EU acquis."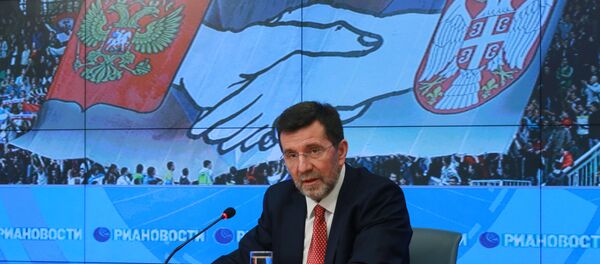 9 November 2015, 13:45 GMT
The head of the European Union's delegation to Serbia, Michael Davenport, named a similar timetable of "two to three weeks" for accession talks on Thursday.
Davenport presented a European Commission report to Serbian Prime Minister Aleksandar Vucic on November 10, outlining progress the country made on its EU path. The report estimated the the Balkan country's preparation to EU accession as moderate in majority of areas, including foreign policy.
Vucic told Sputnik two weeks ago that Belgrade's refusal to introduce sanctions against Russia in line with the European Union caused Brussels to mark down Serbia's progress in the report.
Serbia received official EU candidate status on March 1, 2012. The European Council officially announced the launch of negotiations in January 2014, but talks were yet to begin.