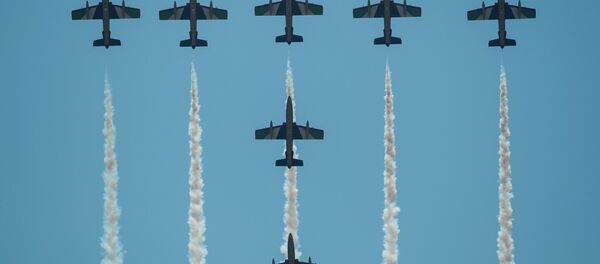 27 November 2015, 12:54 GMT
DUBAI (Sputnik) — Vice President and Prime Minister of the United Arab Emirates (UAE) Sheikh Mohammed Bin Rashid Maktoum has ordered 129 prisoners to be granted amnesty and release from prison in honor of the 44th UAE National Day, local media reported.
"The humanitarian gesture reflects Sheikh Mohammad's keenness to give the prisoners the opportunity to follow the right path and start a new life with their families," Dubai Attorney-General Essam Humaidan said as quoted by the Gulf News agency on Sunday.
The UAE National Day has been traditionally celebrated since December 2, 1971, the agreement signing date between six emirates to establish a federal state. A seventh emirate, Ras al-Khaimah, joined the federation one year later.