WASHINGTON (Sputnik) — US European Command and EU military staff signed an administrative deal aimed at increasing information sharing between the two military organizations to enhance security, the command announced in a press release on Monday.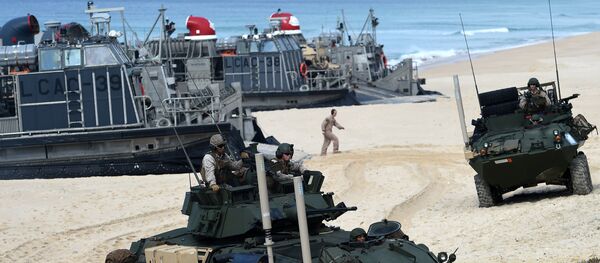 30 October 2015, 20:48 GMT
"In an effort to increase cooperation and enhance security, European Union Military Staff (EUMS) director general, Lt. Gen. Wolfgang Wosolsobe and United States European Command (EUCOM) commander, Gen. Philip Breedlove signed an administrative arrangement today to facilitate the exchange of information and cooperation between both organizations," the release said.
The EUCOM explained that the formal agreement outlines the main roles and responsibilities in crisis management.
Earlier in November, US President Barack Obama directed national security agencies to work closer with US partners to increase military cooperation in the fight against the Daesh, also known as Islamic State (ISIL), disrupting foreign fighter networks and halting Daesh expansion.