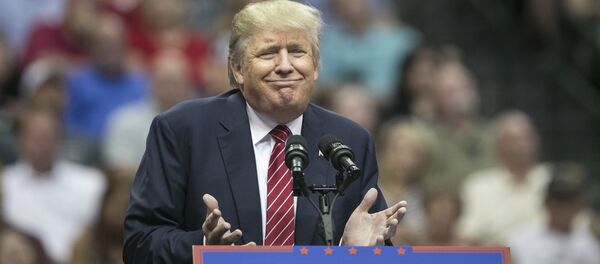 3 December 2015, 23:46 GMT
The comment that saw a backlash among many Israelis was made on Saturday during Kerry's address at the Saban Forum at the Brookings Institution in Washington, DC.
Kerry said that Israel's activities on the West Bank such as building constructions and brutality toward Palestinians "are imperiling the viability of a two-state solution," – the initiative that was supported by the US and international community, under which an independent Palestine would exist along with Israel.
"We have to be honest about what a one-state solution looks like," Kerry said, commenting on Israel's activities in the West Bank, hinting that Israel may in fact turn into a binational state where the rights of Palestinians would be dramatically infringed. "How does Israel possibly maintain its Jewish and democratic character when from the river to the sea there would not even be a Jewish majority?"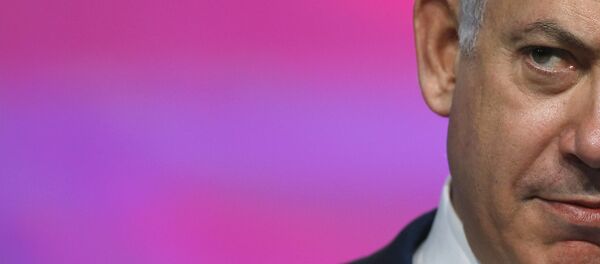 29 November 2015, 18:35 GMT
Israeli Prime Minister Benjamin Netanyahu stepped up with a statement on Sunday, declaring "Israel will not be a binational state," and laid the responsibility for failure of peace efforts on Palestinians.
Some of the Israeli opposition politicians, journalists and activists believe that in case the state doesn't stop its expansion into the West Bank, occupying millions of Palestinians who cannot vote in national elections, the wave of violence will continue to sweep over Israel.
"If Israel were the Titanic and the binational apartheid state its iceberg… then the collision with the iceberg has already occurred," Rogel Alpher, a columnist wrote for the Haaretz daily. "Without a diplomatic solution, we will continue to slowly sink into an existence of knifings, hatred and fear."
Ahmed Qurei, a Palestinian negotiator reiterated that position.
"If the Israelis don't hurry up to implement the two-state solution on the ground, they will lose," he said.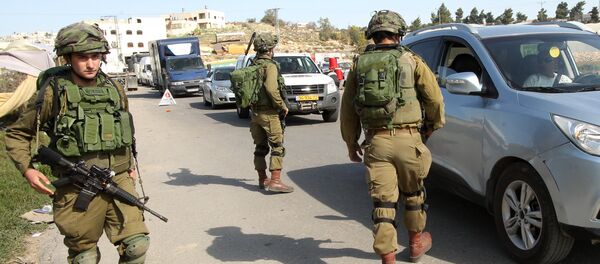 5 December 2015, 00:59 GMT
According to the Christian Science Monitor, the population of Israel excluding Gaza and the West Bank is comprised of 6.3 million Jews and 1.7 million Palestinian. And if those territories were combined, Arab and Jewish populations would become almost equal.
Meanwhile, Israel been dealing with a wave of terror attacks by Palestinians recently. According to media reports, such occurrences left 19 Israelis and more than a hundred Palestinians, mostly pronounced by Israel to be attackers, dead.