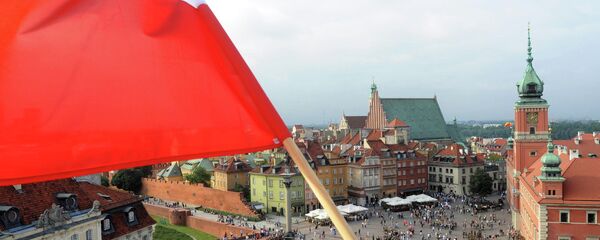 6 December 2015, 14:54 GMT
Poland's deputy defense minister Tomasz Szatkowski told local media over the weekend that the ministry was discussing whether to ask for access to NATO's "nuclear sharing" program, which allows non-nuclear states to borrow the arms from the US.
We discussed the issue with Polish political activist and the Head of the European Center for Geopolitical Analysis — Mateusz Piskorski.
"The US controls this program and decides on the distribution of nuclear weapons and the program of nuclear sharing among members of NATO. Several members of the Republican Party in Washington have voiced support for this idea, but I think that the US response might come only after the presidential elections," Tomasz Szatkowski said.
When asked whether Poland really needs nuclear weapons on its soil, Szatkowski said that it was not the matter of what Poland needs, but that
"Poland is controlled by the US, and if the Americans decide to spread nuclear weapons to Eastern Europe they will do that without asking the Polish public opinion and without regarding the Polish national interests."
As to Russia's possible reaction, Tomasz Szatkowski said it could break existing agreements with NATO and there would be a serious worsening of relations between Russia and Poland and Russia and NATO in general.
When asked to sum up the relationship between Poland and NATO at the moment, Szatkowski said that the Polish government and President Andrzej Duda were "completely controlled by some political circles in the United States."
"They are a Polish version of the American neo-conservatism… They perceive NATO as the most important factor in Poland's foreign and defense policy, which means that this policy will not be independent and will be the subject of US influences and US decisions. They are waiting for the US presidential elections. If the Republicans win, then Poland might become one of the most aggressive and hawkish countries in Europe," Tomasz Szatkowski said in conclusion.