The diplomat reminded, that the Kurdish militia is one of the main forces fighting against Daesh terrorists on the ground in Syria.
"At the same time, Turkey is considering these Kurdish militias as enemies. So we need to understand how Turkey as a member of the US-led coalition is fulfilling its duties. Why is Turkey not bombing terrorists — if it is bombing them at all — but also the Kurds, who are considered to be potential US Allies," Lavrov said.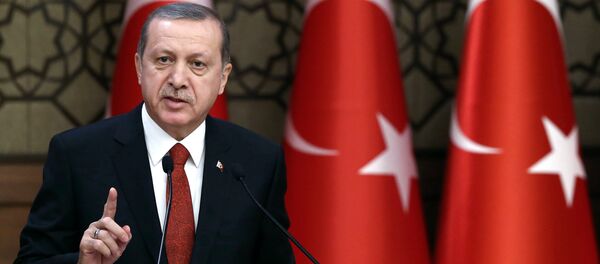 8 December 2015, 07:23 GMT
Russian Foreign Minister Sergei Lavrov believes that countries demanding Syrian President Bashar Assad's resignation as a condition in the fight against terror are indirectly strengthening the Islamic State terrorist organization, known as Daesh in the Arab world and prohibited in a range of countries including the United States and Russia.
"If the issue of Assad continues to be artificially clung onto as an obstacle to creating an actual universal anti-terrorist coalition, then those who are insisting on this, and I cannot assess this any differently, will indirectly maintain the conditions that [allow] the Islamic State to continue expanding," Lavrov said during an interview with Italian news agencies.
Syrian authorities would likely cooperate with the US-led international coalition against the Islamic State if requested, Russian Foreign Minister Sergei Lavrov said Wednesday.
"I wish to say that a really broad, united front against terrorism is possible only on the basis of international law," Lavrov said.
"There is an agreement with Iraq, this sovereign state agreed and even asked the coalition to help destroy terrorists on its territory. I am convinced that the same thing should have been done in Syria. We have all reason to believe that the Syrian leadership would have cooperated with such foreign partners," he added.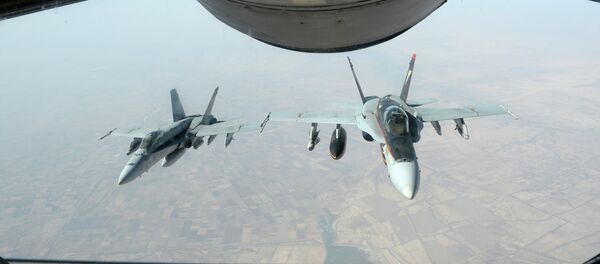 9 December 2015, 07:13 GMT
Russian Foreign Minister Sergei Lavrov said Wednesday he hopes the actions of the US-led coalition in Syria and Iraq would not become an imitation of fighting terrorism as NATO's presence in Afghanistan has been.
"This somehow reminds me of the situation of NATO operations in Afghanistan when, over 10 years of work by international forces in the cooperation of security, narcotics production grew tenfold, I believe. Then it was announced that the mission had successfully ended, the main contingents were withdrawn, but the heroin threat for Russia, Central Asia, and Europe became much more perceived. I wouldn't want that we  limited ourselves in this case to imitating a fight and true reasons of the issues, which create risks and threats for all of us," Lavrov said in an interview with Italian media.