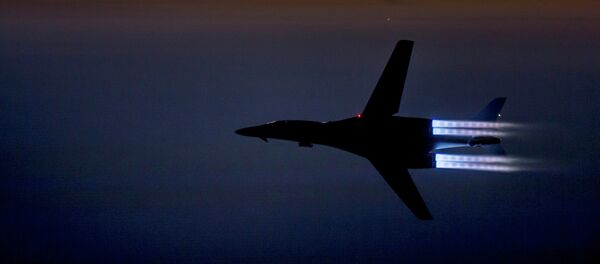 9 December 2015, 15:54 GMT
WASHINGTON (Sputnik)
–
The US military is still waiting on Congress to release $116 million it requested for the train-and-equip program of Syrian opposition forces, Defense Secretary Ashton Carter told the US Senate Armed Services Committee on Wednesday.
"Over a month ago, I submitted a request to the four congressional defense committees, including this one, to release 'holds' on the final tranche of funds in the Syria equipping program — that is, some $116 million dollars," Carter said. "The committees have failed to act on that request."
Carter asked the Armed Services Committee to "urgently" release the funds because they are needed to provide Syrian opposition forces much needed ammunition, weapons and other equipment to fight the Islamic State.
US Senator John McCain told Carter the Committee would not let the program make the same failures as during the last training of opposition forces, which yielded a total of about 60 fighters.
McCain said the Committee would first need to see a plan in place before releasing any funds.
"We have an obligation to taxpayers," McCain added.
In September, US Central Command Commander General Lloyd Austin admitted to the Armed Services Committee that of the 60 Syrian opposition fighters, only four or five were active on the battlefield.