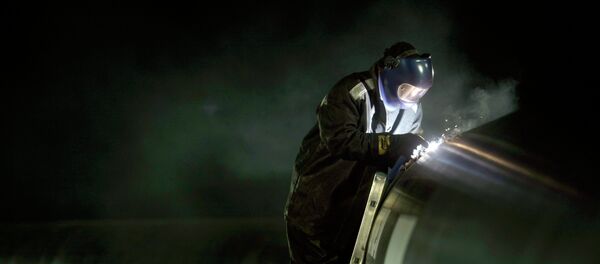 1 December 2015, 20:31 GMT
In an interview with Sputnik, a Turkish energy expert and former trade advisor to the country's embassy in Moscow, Aydin Sezer, said that Ankara has repeatedly dragged its feet in the implementation of legal proceedings pertaining to the construction of the Akkuyu nuclear power plant.
His remarks came amid reports that bilateral talks on the project halted after Moscow slapped Ankara with a batch of economic restrictions due to Turkey's downing of a Russian warplane in late November. Other sources claimed, however, that the negotiating process is underway.
Sezer, for his part, recalled that the talks on the construction of the Akkuyu NPP have already been stalled for a year because of the Turkish parliament's failure to deliver on its promise to prepare an array of legal regulations related to the project.
"But for the incident with the Russian warplane, the parliament would have now discussed the issue. However, the current situation is that the necessary legal documents have yet to be approved by parliament," Sezer said.
He added that despite all this, Russia has already provided an investment inflow in Turkey worth at least three billion dollars to implement the project.
Sezer also said that scrapping the construction of the Akkuyu NPP is not in Ankara's interests.
"If Ankara decides to suspend the project, it will be unable to pay a hefty compensation for the cancellation of construction. This is why Turkey is not in a position to decide on decommissioning the project," Sezer said.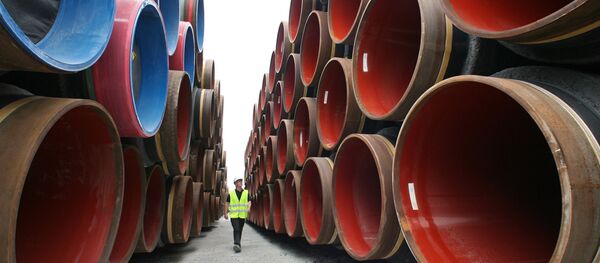 1 December 2015, 16:51 GMT
Russian-Turkish relations have been strained by Ankara's downing of a Russian Su-24 frontline bomber over Syria on November 24, which claimed the life of a Russian pilot and a naval infantryman who was engaged in subsequent rescue operations.
President Vladimir Putin described the downing of the Russian warplane, which was conducting an air operation against Islamist terrorists, as a "stab in the back" and decreed a series of economic restrictions against Turkey.