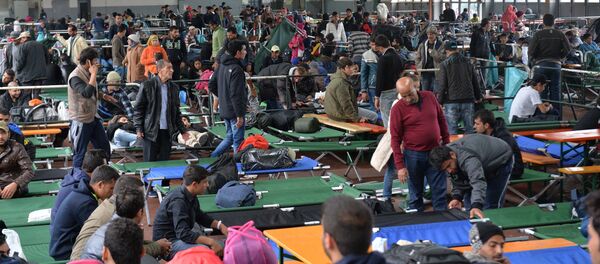 13 December 2015, 11:10 GMT
The migration crisis may be used by Angela Merkel to build a "United States of Europe." National borders are thought to disappear completely, while border guard activities are expected to be in the competence of the EU and take place only at the external borders, the newspaper reported.
Merkel is a convinced advocate of the EU's rapid and complete integration. She views the refugee crisis as a welcome opportunity to completely abolish national borders.
According to the newspaper, without an external trigger, such a far-reaching intention would never have had any chance for implementation. As German Finance Minister Wolfgang Schäuble said in an interview with the New York Times a couple of years ago, the EU's complete transformation to political union is possible only in the times of a crisis.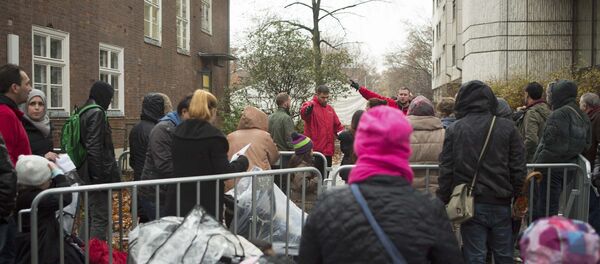 3 December 2015, 18:02 GMT
Following the introduction of the single currency, the abolition of national borders is now to come, DWN wrote. The corresponding plans of the European Commission should be presented as early as next week.
If approved, the new system could lead to an unprecedented disempowerment of national states and a new, common system of border guards. However, a number of the EU member states claim not to be ready for such a joint border management approach and argue that these measures would affect their sovereignty.
The changes would primarily play into the hands of Germany, which has already received more benefits than any other EU member state. The German Chancellor announced that internal barriers would only reinforce the contradiction between EU countries and are incompatible with the principles of the EU. 
However, Merkel's statements are nothing else but an apparent PR-action, the newspaper wrote. In fact, protection of refugees, human rights and humanism are comfortable flashy rhetoric, behind which Merkel is trying to pursue her own goals.