Saudi Arabia announced Tuesday the formation of an Islamic military coalition consisting of 34 Muslim majority countries to fight terrorism. The Joint Command operations center will be based in the Saudi capital of Riyadh.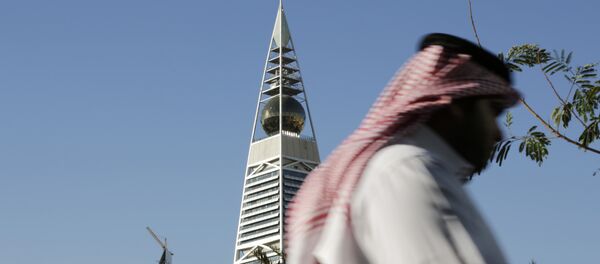 15 December 2015, 11:40 GMT
The expert said that this new coalition raises a few question. "The first question- whether it is the replacement of the Arab League's proposed idea of the United Arab Armed Forces?"
"Second — it is clear that the Islamic Coalition is represented by Sunni countries only; will it not play into the hands of the conflict between Sunnis and Shiites? This is the most dangerous potential development for the region at the moment," said Shalaby.
"I believe that this move is an extension of the coalition led by Saudi Arabia, leading the fighting in Yemen, considering the statement of Defense Minister of Saudi Arabia, Muhammad ibn Salman that the coalition will not be limited only to the struggle against ISIL [also known as Daesh]" said the politician.
Muhammad bin Salman Al Saud said that the purpose of the anti-terrorist coalition will not only be the fight against Daesh but also other terrorist groups.
The coalition, according to statements by its initiators, has been created to "counter-terrorism, which has become a threat to the interests of the Islamic nation" and "on the basis of the right of people to self-defense."
On Tuesday, it became known that the coalition includes Jordan, Egypt, Turkey, Qatar and Pakistan. In addition, it was reported that the coalition will coordinate with international organizations and involved countries.