"The issue is not settled," the French media quotes DCNS Chief Executive Herve Guillou as saying. He added that the French president promised that the reversal of the deal would not cost the manufacturer any money, but "it is not the case."
"We still have ongoing discussions with the Department of Finance to make them pay to the last euro they owe us," said Hervé Guillou.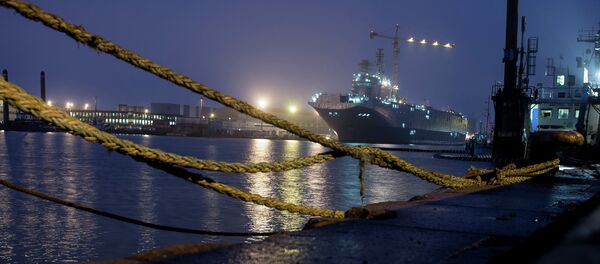 23 November 2015, 16:07 GMT
DCNS is entitled to receive about 200 million euros from the government, according to several anonymous sources familiar with the matter quoted by French media.
The sale of two Mistral class amphibious assault ships was cancelled by France because of Russia's alleged involvement in the Ukrainian crisis.
In June 2011, Rosoboronexport and the French DCNS naval defense company signed a contract for two Mistral amphibious assault ships and related services, including logistics, personnel training and technology transfers.
Under the 1.2-billion euro contract ($1.35 billion at the current exchange rate), Russia was to receive the first of the ships in 2014 followed by a second in 2015.
After Russia and France terminated their contract in August, Moscow received around $1 billion (949.8 million euros) in compensation.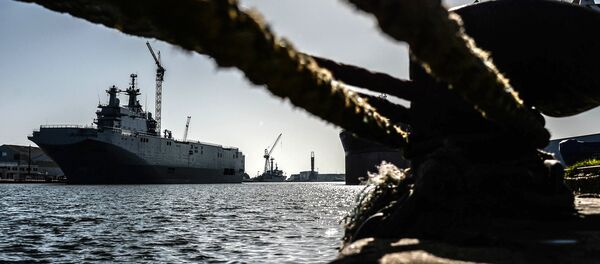 2 November 2015, 17:41 GMT
France has since made an agreement with Egypt, which bought the two vessels for about 950 million euros.
DCNS has decommissioned the Russian radio-electronic systems from the two ships, still based in Saint-Nazaire (Loire-Atlantique) and is in the process of transcribing Cyrillic lettering into Arabic onboard the vessels.
The formation of the first Egyptian crew will start in February / March 2016. The two ships to reach Egypt next summer.
Meanwhile, the French naval shipbuilder is spending at least 1 million euros ($1.1 million) a month on keeping the warships in good condition.