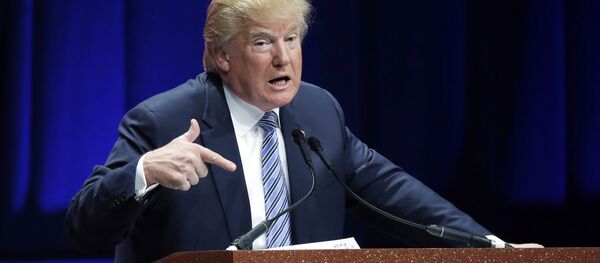 1 December 2015, 06:43 GMT
WASHINGTON (Sputnik) – "I would establish a no-fly zone," former Pennsylvania Senator Rick Santorum told the debate of the four lowest rated of the 13 main Republican candidates in current polls in the debate at the Venetian Hotel in Las Vegas on Tuesday night.
Current South Carolina Senator Lindsay Graham and former New York Governor George Pataki echoed Santorum's calling for a no-fly zone, even if it risked a direct confrontation between the United States and Russia.
"We have had under Obama…nothing but weakness in the face of Russia," Pataki claimed. "I would give the Ukrainians lethal weapons so that they could defend themselves."
Former Arkansas Governor Mike Huckabee joined the other three candidates in expressing his determination to confront Russia and reject any cooperation with it, but all four candidates continue to attract negligible support in both US national and state polls among likely Republican voters.