As part of a "multi-purpose" mission to confront "common enemies," Turkey will establish its first overseas military installation in Qatar.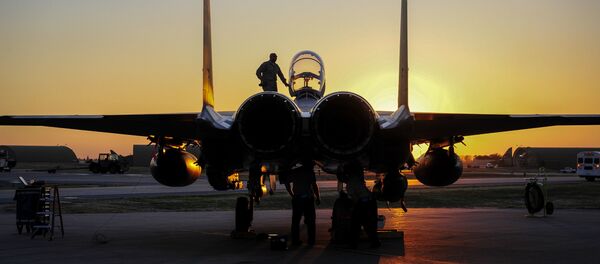 16 December 2015, 18:54 GMT
"Turkey and Qatar face common problems and we are both very concerned about developments in the region and uncertain policies of other countries…We confront common enemies," Ahmet Demirok, Turkey's ambassador to Qatar, said on Wednesday, according to Reuters. "At this critical time for the Middle East cooperation between us is vital."
The base will be used to station approximately 3,000 troops, as well as air and naval units, special operations forces, and military trainers. While Demirok did not elaborate on who, exactly, "common enemies" refers to, he did indicate that the base will be used primarily for joint training exercises.
The agreement also paves the way for Qatar to open its own military base in Turkey.
"Today we are not building a new alliance but rather rediscovering historic and brotherly ties," Demirok added.
Nearly 100 troops are already in the Gulf nation training Qatari forces.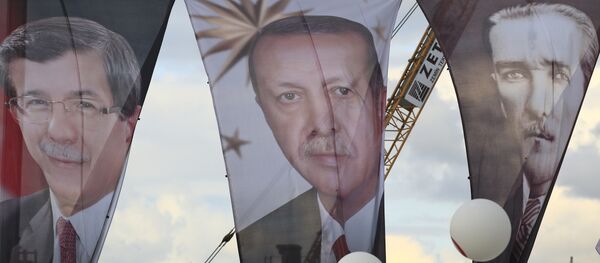 17 December 2015, 10:20 GMT
When completed, the new base will be the Turkish military's second-largest overseas deployment, after the Cyprus Turkish Peace Force Commands, and the motivations for the expansion remain unclear.
"Qatar, as a member of the GCC [Gulf Cooperation Council], is historically in the Saudi sphere of influence," Jason Ditz writes for AntiWar.com, "but they and Turkey are noteworthy in being among few nations backing the Muslim Brotherhood, a fact which has at times caused a split within the GCC."
Turkey came under fire last month for downing a Russian bomber in Syrian airspace. That incident left two Russian soldiers dead, and created a substantial rift in relations between Ankara and Moscow.
"It is hard or almost impossible for us to agree with the current Turkish government, as experience has shown," Russian President Vladimir Putin said during his annual press conference on Thursday. "And even when and where we say yes to them, we are stabbed in the side or in the back, for unknown reasons to us."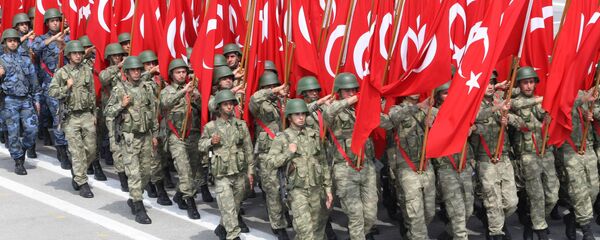 17 December 2015, 15:32 GMT
Ankara is also being criticized over its decision to hundreds of troops into northern Iraq. While claiming the deployment was necessary to protect military trainers already in the region, the Iraqi government views the incursion as a breach of national sovereignty.
"The government is committed to maintain good neighborly relations, but at the same time reiterates its right to take measures to protect national sovereignty," the Iraqi government said in a statement.
Iraqi Prime Minister Haidar al-Abadi gave Ankara 48 hours to remove its troops, but Turkey has failed to comply. The United Nations Security Council is currently reviewing a formal complaint lodged by Baghdad.