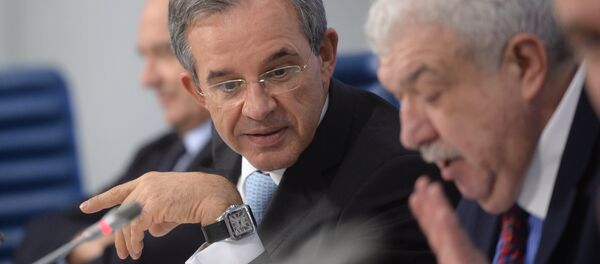 18 December 2015, 12:53 GMT
A recent poll conducted by the German-Russian Chamber of Commerce (ANK) has found that 80 percent of companies that have trade links with Russia believe that economic sanctions are not having their desired effect, the German press reported on Friday.
Two thirds of the ANK's 850 member enterprises told the pollsters that sanctions were demonstrating an economic effect – but with the same impact on German companies as on their Russian counterparts.
Half of the companies complained about financial market restrictions, and one quarter said they were affected by restrictions on the sale of dual-use goods that can be used for both military and civil purposes.
"Our member companies say that Russia's political stance has not changed, whether we have sanctions or not," said ANK President Rainer Seele.
"The German economy is suffering in Russia, and it is suffering very much." 
"I recommend defining Russia once again as a strategic economic partner," said Seele, who is CEO of OMV, Austria's largest oil and gas company. He added that OMV is continuing with its investment plans in Russia.
"From the cost situation, Russia is very attractive."
The call to lift sanctions is being addressed by some German politicians; the head of the German region of Bavaria, Horst Seehofer, is planning to visit Moscow in February and meet with Russian President Vladimir Putin. Germany's DPA News reported on Friday that Seehofer wants to discuss the refugee crisis facing Europe, issues of global security, Ukraine, and sanctions with the Russian President.
"One must ask oneself, do we want to let sanctions run for an unlimited time? Or is it time to talk about it?" said Seehofer.
'CSU Head Doubts the Sense in Anti-Russian Sanctions.'
Seehofer was motivated to make the trip by grim statistics for Germany's export market, which show that German exports to Russia have fallen by 30 percent in comparison with last year, and have almost halved since 2013.
"At the end of the year we will have a sales volume of around 20 billion Euros, with a bit of luck it might be 22 billion," said Volker Treier, foreign trade chief of the Association of German Chambers of Commerce and Industry (DIHK).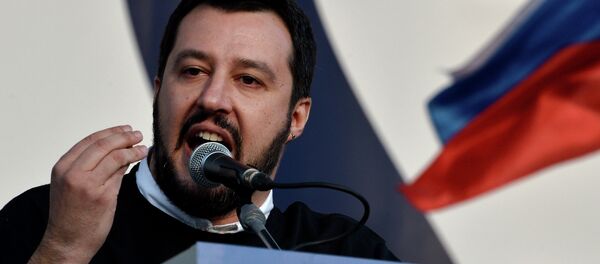 18 December 2015, 12:00 GMT
Treier said that as a result of sanctions, Germany's market share in Russia is under threat.
In 2014, German companies sold goods worth 30 billion Euros to Russia, and in 2012 sold 38 billion Euros of goods, a record high. 
"More and more of the top five competitors to German companies in Russia come from China. Chinese companies are now buying into large projects. In the medium term, there is a risk that German businesses will be pushed out."
"We should not be ashamed of making the first step from the European side," said Trier.