The United States is pushing its allies in Asia, Japan in particular, to counter Chinese military assertiveness in the region.
Tokyo has responded by stringing a line of anti-ship and anti-aircraft missile batteries along 200 islands in the East China Sea, stretching 870 miles from the country's mainland toward Taiwan, Reuters reported.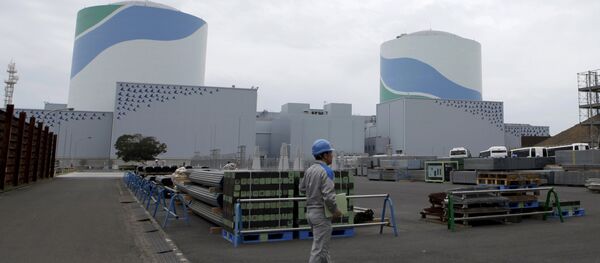 20 December 2015, 08:02 GMT
Prime Minister Shinzo Abe's broader goal to beef up the country's military has evolved to include a strategy to dominate the sea and air around the remote islands, Reuters reported, citing interviews with "a dozen military planners and government policymakers."
Over the next five years, Japan will increase its forces on islands in the East China Sea by about a fifth, to almost 10,000 personnel.
The plan amounts to a Japanese version of the "anti-access/area denial" doctrine, known as "A2/AD" in military jargon, which China is currently using to try to push the United States and its allies out of the region.
Chinese warships will still be able to sail through the waters under international law, but they will have to do so under the crosshairs of Japanese missiles, officials told Reuters.
"In the next five or six years the first island chain will be crucial in the military balance between China and the US- Japan," said Satoshi Morimoto, a Takushoku University professor who was the Japanese defense minister in 2012 and advises the current defense chief, General Nakatani.