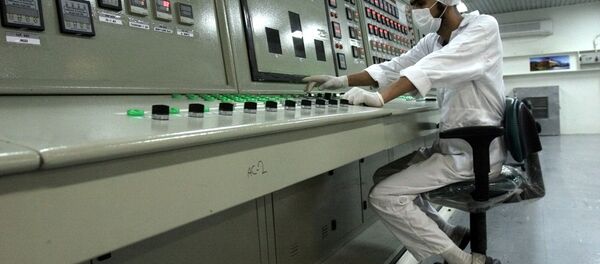 19 December 2015, 10:53 GMT
TEHRAN (Sputnik) – Russia may give Iran a state export loan in the amount of $5 billion in 2016, Russian Industry and Trade Minister Denis Manturov said Tuesday.
"We are talking about granting a state loan, naturally under the Iranian government's guarantee…I think that if all the formalities can be agreed upon in the first quarter of next year, then next year part of it may be provided," Manturov told journalists in the Iranian capital.
Preliminary agreements on granting Iran the $5-billion loan were signed during Russian President Vladimir Putin's visit to Tehran at the end of November.