MOSCOW (Sputnik), Anastasia Levchenko – On Tuesday, the United Kingdom deployed a group of military personnel to the southern Afghan province of Helmand, where Afghan government forces suffered a defeat to the Taliban. The Ministry of Defense claimed that the personnel will train local security forces.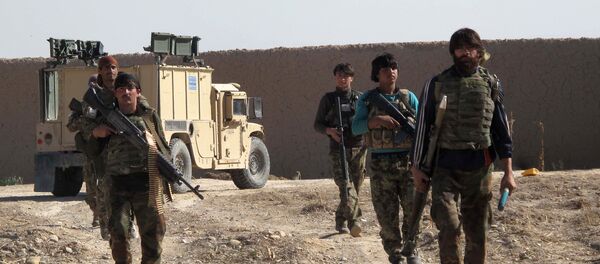 23 December 2015, 08:39 GMT
Senior Woodrow Wilson Center associate for South and Southeast Asia Michael Kugelman and Change Management and Social Protection in Afghanistan researcher Gait Archambeaud argue the deployment is unlikely to impact meaningfully in the fight against the Taliban insurgency.
The US-led NATO mission in Afghanistan formally ended its 13-year International Security Assistance Force combat operations on December 31, 2014.
Foreign presence transitioned to a non-combat Resolute Support Mission in the country with nearly 13,000 training and advice personnel this year.
Guns Won't Help
"The idea of sending troops back now – I don't see why it would make any difference," Kugelman contended, saying deeper causes drive the Taliban irrespective of NATO's moves. "These are factors that include sanctuaries that the Taliban enjoys in Pakistan across the border, and corruption of the Afghan government."
The expert underscored the need for NATO to fill gaps in the Afghan security forces' capacities with hardware over sending combat troops.
"India recently sent several Russian-made helicopters to Afghanistan. I think it's a great idea," Kugelman spoke of the Mi-35 combat helicopters, an export version of the Mi-24V Hind-E.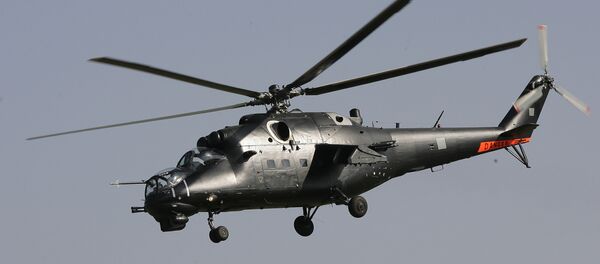 22 December 2015, 10:22 GMT
Kabul for its part "needs to present itself as a better alternative to the Taliban," he maintained.
Archambeaud seized on the point favoring state capacity building over military solutions.
"This would start with rich countries cooperating and investing on social protection systems in these areas rather than fighting one another for supporting local state security," she contended. "Afghanistan is such a margin. People here have lived under external pressure for millenaries. What they need now is human consideration, a sign that they are not just expendable pawns on the world chessboard," Archambeaud argued.
Weak State Apparatus
"What can be felt from my Afghan friends here in Kabul is a total dismay at their own Government's incapacity to deal with surprise attacks on various parts of the country," Archambeaud said.
The researcher further argued even "the most sophisticated equipment" or army could defeat terrorism, "especially when fighters intend to die."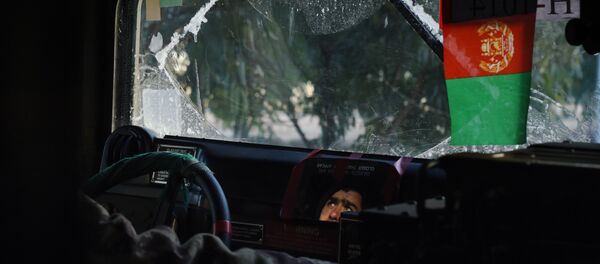 23 December 2015, 13:30 GMT
Kugelman underscored the PR implications on the Afghan government the return of British troops would present.
"That's significant in itself, because it highlights how Afghan security forces are not capable on their own of putting down the challenges from the Taliban," he said.
Before standing down at the tail end of last year, ISAF boasted 130,000 troops at peak deployment in 2012.
The Taliban has recently stepped up its offensive in Afghanistan, seizing entire regions and inflicting deaths on national and foreign personnel this month alone. Military casualties reached 4,000 by August this year, according to Pentagon estimates.
US President Barack Obama has said US forces would stay in Afghanistan after next year because of the weakness of the government army and a growing terrorist threat.