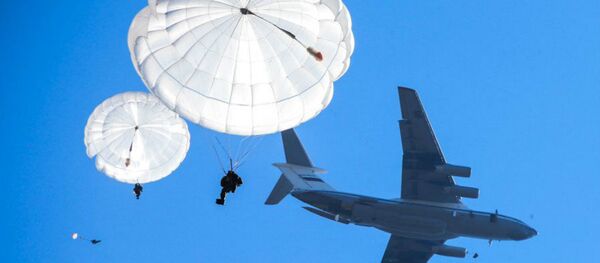 23 December 2015, 09:11 GMT
MOSCOW (Sputnik)
–
More than 400 servicemen of the mechanized infantry of Russia's Southern Military District are practicing firing from different types of armaments, the district's press service announced Thursday.
"During the exercises in shooting ranges, the servicemen are practicing firing from armaments of T-72B3 tanks, MTLB-VMK multi-purpose transporting vehicles, Akatsiya self-propelled howitzers, Sani mortar systems, AGS-17 automatic grenade launchers, RPG-7 anti-tank grenade launchers and firearms," the press service said in a statement.
Some 30 units of equipment will be used during the exercises. More than 100 moving and static targets will be used in the shooting ranges to recreate a real combat situation.
According to the Russian Defense Ministry, Russia will hold at least 4,000 military drills throughout 2015.