MOSCOW (Sputnik) — Moscow condemns the detention of a Russian national in Israel on a US warrant as an illegal extraterritorial application of US laws and demands a thorough explanation of the reasons for his arrest, the Russian Foreign Ministry said Friday.
According to the ministry, the Russian man identified as A.Y. Burkov was detained by Israeli police in the Ben Gurion international airport on December 15 on an arrest warrant issued by the relevant US authorities.
"We demand an immediate and thorough explanation of the reasons for the arrest of a Russian citizen as well as a prompt consular access to the detainee," the ministry said in a statement.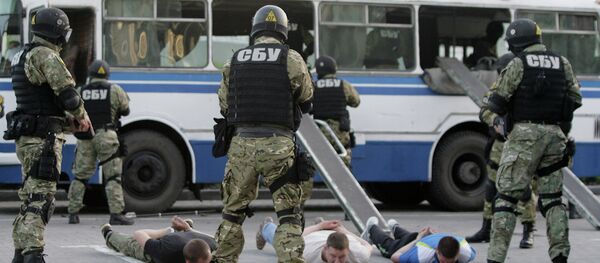 10 December 2015, 18:28 GMT
The Russian Foreign Ministry expressed hope that Tel Aviv would not extradite Burkov to the United States, where he would face "politicized and biased justice."
"The US authorities stubbornly continue to violate the relevant norms of the international law and the legitimate rights of Russian citizens… It is a deadlock approach, which complicates already difficult situation in Russian-US relations even further," the statement said.
The Russian Foreign Ministry deemed this incident as another case of an extraterritorial use of US laws in respect to Russian citizens, which has taken on "chronic nature."