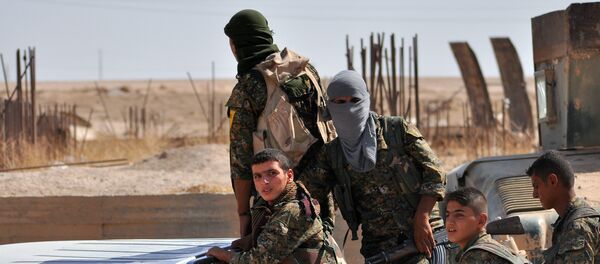 26 December 2015, 03:53 GMT
Maurizio Molinari, a columnist from
the Italian newspaper La Stampa
, warned of a possible political standoff between three military coalitions in Syria and Iraq that he said may occur as soon as next year.
In this regard, he said, the Russia-led coalition is almost sure to boost its clout in 2016.
"The most powerful military coalition is headed by Vladimir Putin's Russia and includes Iran, the regime of Bashar Assad, as well as Hezbollah and Iraq," Molinari said. 
He added that the coalition's goal is to protect the capital Damascus, seize Aleppo, establish lasting control of western Syria and drive Daesh (ISIL/ISIS) militants out of areas located near the border with Iraq.
According to Molinari, the scenario is quite feasible in view of the fact that the militants opposed to the Syrian president will be unable to resist Russia's ongoing air campaign in Syria.
At the same time, he said that the existence of the Sunni coalition, which is behind those Islamic militants who have not entered Daesh, may hinder the Russia-led coalition's goals.
According to him, the Sunni coalition is controlled by Saudi Arabia and Turkey, with Qatar, Kuwait, the United Arab Emirates and Bahrain rendering financial support. Riyadh and Ankara support militants fighting against the Assad regime in order to create a new Sunni state, which will be based on the support of the Syrian tribes hostile to the Alawites, who form the majority of the ruling party in Syria.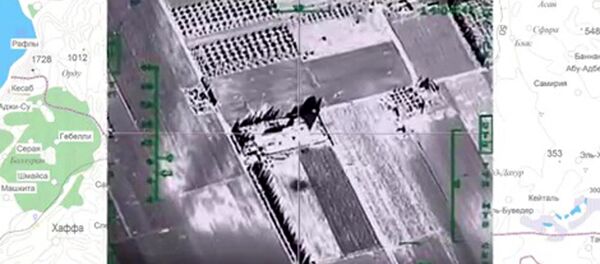 25 December 2015, 10:40 GMT
The aim of the third coalition, led by the United States, is to take back the city of
Raqqa
in eastern Syria, which is believed to be the capital of Daesh. Washington plans to launch a strategic strike on the city early next year, something that Molinari attributed to the expiring presidential term of Barack Obama, who wants to leave his post and deliver on his previous promise to degrade and destroy Daesh.
It is safe to assume therefore, Molinari concluded, that in 2016, all of the major players in the Middle East would be interested in achieving strategic results that will be incompatible with each other, something that may add significantly to a "risk of the conflict at the level of national interests."