MOSCOW (Sputnik) — More than 70 representatives of the Syrian opposition gathered in Kazakhstan's capital Astana twice in 2015 — in May and October.
"Saudi Arabia's attitude since the start of the conflict and the fact that Saudi authorities have raised tensions between communities and encouraged the emergence of groups of extremist fighters should disqualify them from taking part in negotiations that will lead to peace in Syria," the letter sent to US Special Envoy for Syria, UN Special Envoy for Syria Staffan de Mistura and the Russian Foreign Ministry reads.
The committee added that Saudi Arabia had not followed the agreements reached by international negotiators in Vienna in November since participants of the opposition conference recently held in Riyadh were "selected under obscure conditions."
"We also want to stress the importance and necessity of including all representatives of the Syrian opposition standing against terrorism in any negotiations over the future of Syria on equal footing, without arbitrary exclusions, and without conferring special status on any political group."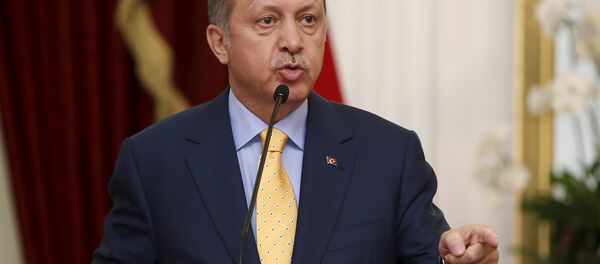 26 December 2015, 18:40 GMT
Earlier this month, the UN Security Council adopted a resolution on Syrian settlement, which reaffirmed the goals of the Vienna agreements to bring the entire spectrum of the political groups in the crisis-torn country to the negotiating table and stated that the next round of the UN-sponsored intra-Syrian talks would take place in January, 2016.
On December 8, opposition groups from Syria gathered in Riyadh, Saudi Arabia. Two days later, they formed a 32-member council tasked with choosing 15 delegates to represent the Syrian opposition during talks with Damascus.
Commenting on the results of the talks in Saudi Arabia, the Russian Foreign Ministry said that Moscow did not agree with the position that the Riyadh conference participants represent the entire Syrian opposition.